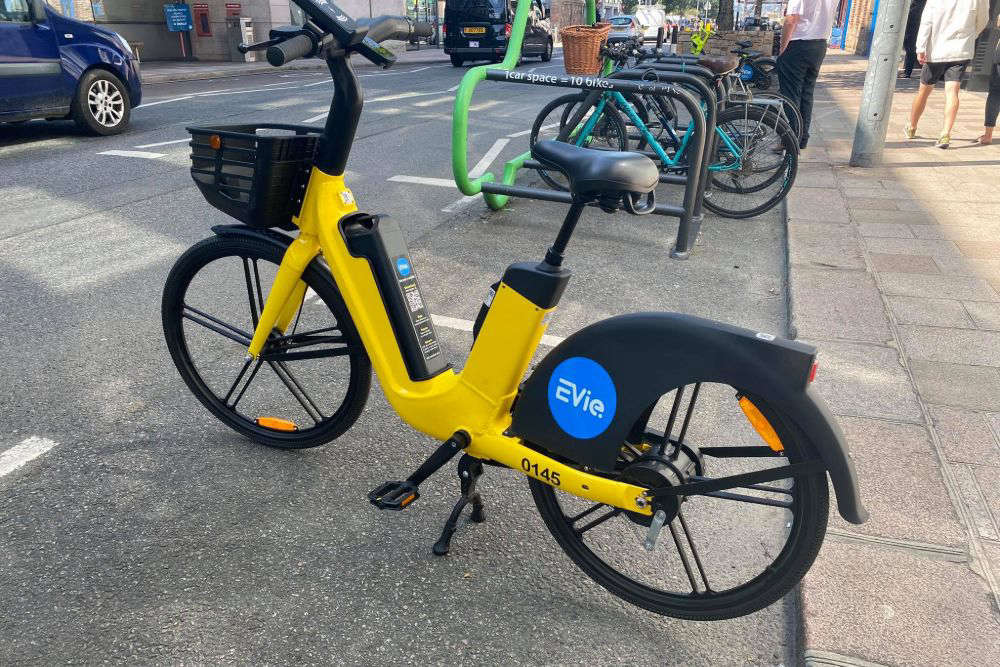 A new fleet of yellow EvieBikes are being rolled out in Jersey through an app launched earlier this summer.
180 new electric bikes will join Jersey's roads. 60 are now available, with a further 120 being rolled out 'over the next few days.'
Something new is coming... 👀

Posted by EVie on Friday, August 20, 2021
The original EVieBikes joined the fleet in March 2020, just before Jersey went into lockdown.
These new bikes will be available to rent through the Evie app on Apple and Android.
It had been used to use electric cars and has been extended 'to provide convenient access to both cars and bikes from the same place.'
The EVie Freebike app will continue to operate in parallel for a short while but will be gradually replaced.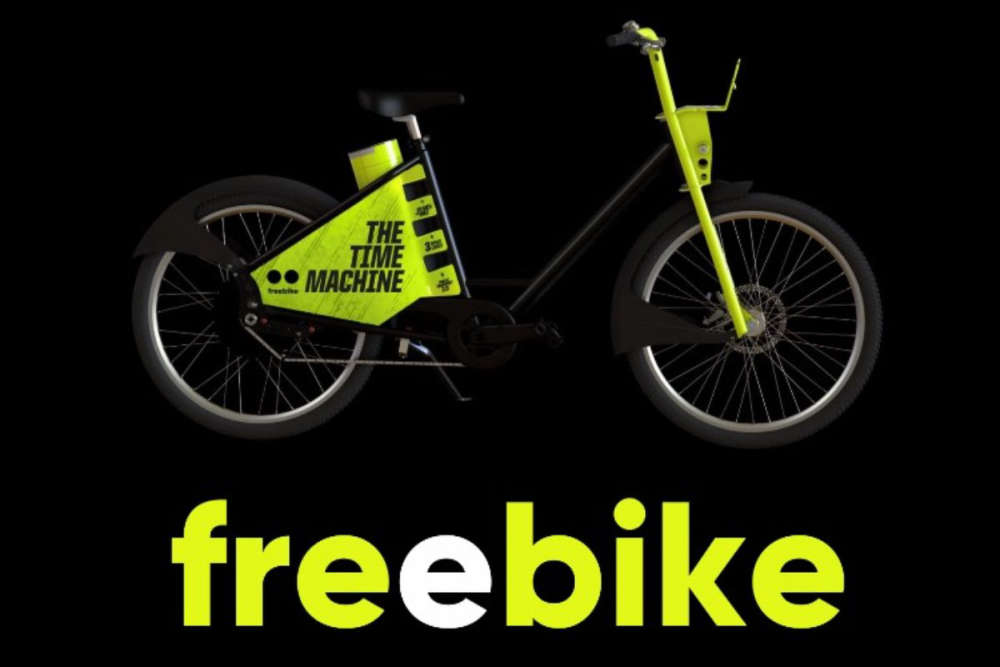 With the new arrivals, EVie's bike fleet in Jersey stands at 180 EVieBikes and 80 BlueBikes.
Features of the new EVie bikes have been vastly improved compared to their predecessor, with new high power motors which can see top speeds of 15mph, up to 40 miles range on a single charge and added wireless phone chargers.
The new bikes are also visibly different, now using a golden yellow colour compared to the old neon green.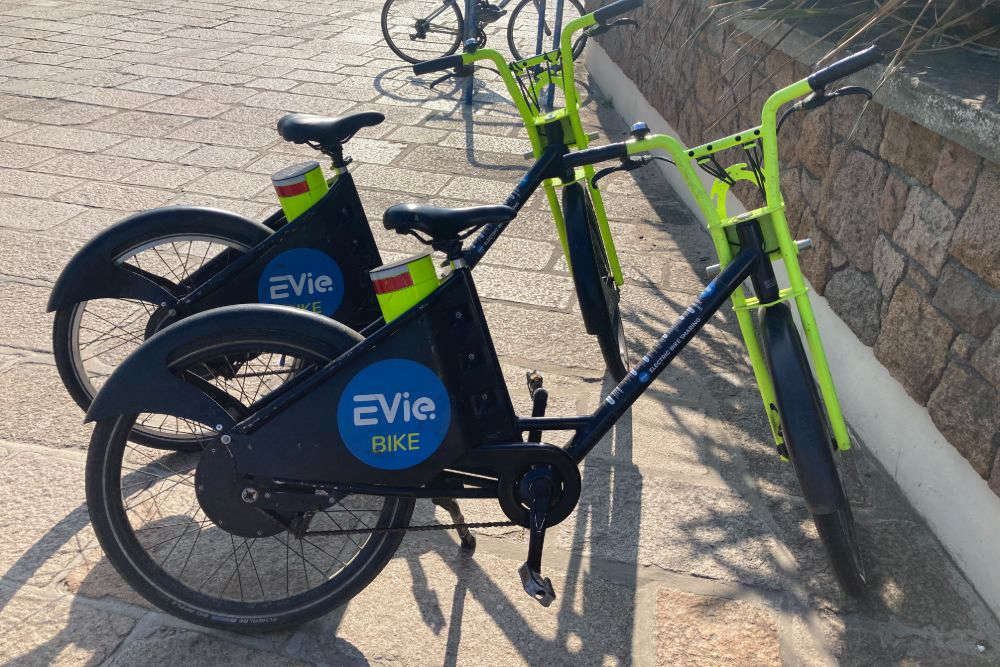 EVie have also now launched a more simplified pricing structure. The new pricing algorithm will automatically determine the best value rate for trips, allowing riders to "focus on their ride".
The launch comes after a "torrid journey" of getting the new fleet to the island.
"We are delighted the bikes are finally here. They have had a torrid journey which has been affected by a worldwide shortage of microchips and sea containers, we've had large vessels blocking the Suez Canal, and most recently, an acute shortage of HGV drivers."
The new yellow EVieBikes are only compatible with the EVie app.
The Freebike app and original green EVieBikes will be removed over the next few days as the new models are rolled out.