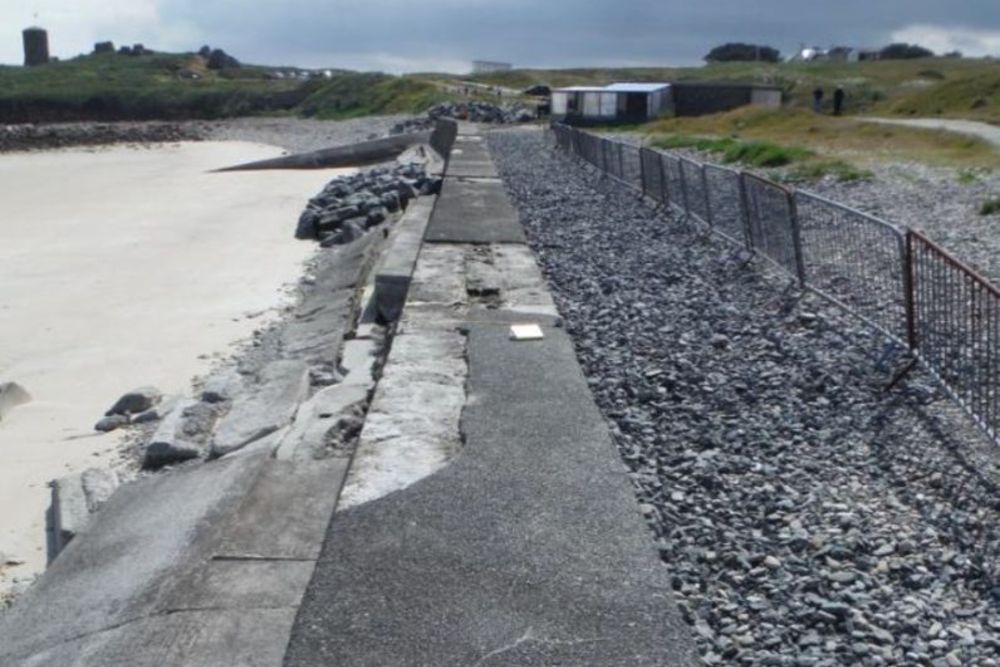 Credit: States of Guernsey
A management plan for protecting the L'Ancresse anti-tank wall until 2030 has been approved by Guernsey's States.
Environment and Infrastructure will spend up to £150,000 protecting the vulnerable concrete panels with rock armour.
More will be placed at panels 8 and 9, and additional permanent fencing will be put in behind the wall as a health and safety measure.
The committee says the work will be funded from existing coastline management budgets.
The 272 metre structure was built by the Germans to defend against an allied landing.
Over the years, deputies have voted on several proposals to both remove and protect the damaged parts of the wall.
A Requête was approved in 2020 suspending the controversial managed realignment of the wall until 2030. But no funding was approved for work on the wall in the interim.
E&I President Deputy Lindsay de Saumarez told colleagues this was the best way forward to protect the wall in its current state and be able to respond to any potential future breach.
"We explored and assessed a number of different options and came to the conclusion that the proposal before you today was the most appropriate. It is an approach that remains faithful to the spirit of the Brouard Requête, but its cost parameters more comfortably align with current fiscal constraints."
E&I says if the wall is breached there will be immediate action. It estimated the cost of further rock armour placing at £50,000-75,000 per panel.
The wall will be monitored regularly, and an update report provided annually to the committee.