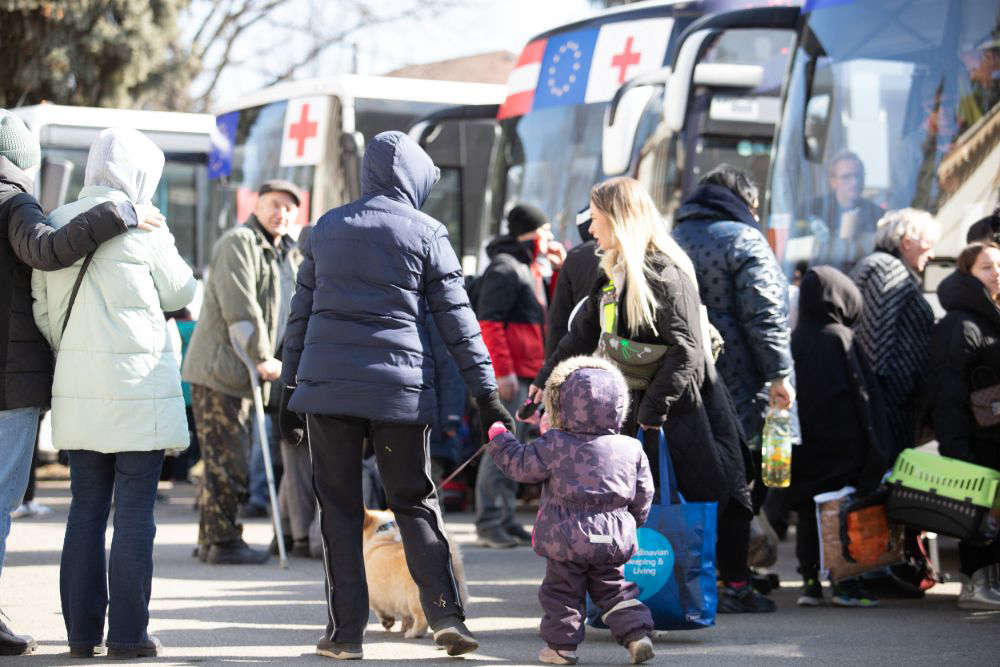 More than 200 islanders have registered their interest in taking in Ukrainian refugees.
Guernsey's government says work is ongoing on extending the UK's Home for Ukraine scheme to the bailiwick.
Householders in Guernsey, Alderney and Sark can sign up online to offer shelter to Ukrainians fleeing the war in their country.
204 have completed that form so far.
The States says anyone who has expressed an interest via the UK website should also complete the form at gov.gg as the UK scheme is only for UK residents.
The level of interest will be used to help inform work on what support services will be needed if the bailiwick adopts - fully or partially - the UK's refugee sponsorship scheme. There, hosts are being paid £350 per month.
"Any refugees arriving in the Bailiwick will potentially need access to specific support delivered across States committees, such as education, healthcare, immigration and social security.
The States is working closely with the UK Government to understand how its 'Home for Ukraine' will operate, in particular in terms of matching refugees with interested households." - States of Guernsey.
Separately, nine Ukrainians from five local families will be coming to live in the island under the Family Visa Scheme.
They applied for a free visa. People with existing extended family ties to the UK and the Channel Islands are eligible - including parents, grandparents, adult and dependent children and siblings.