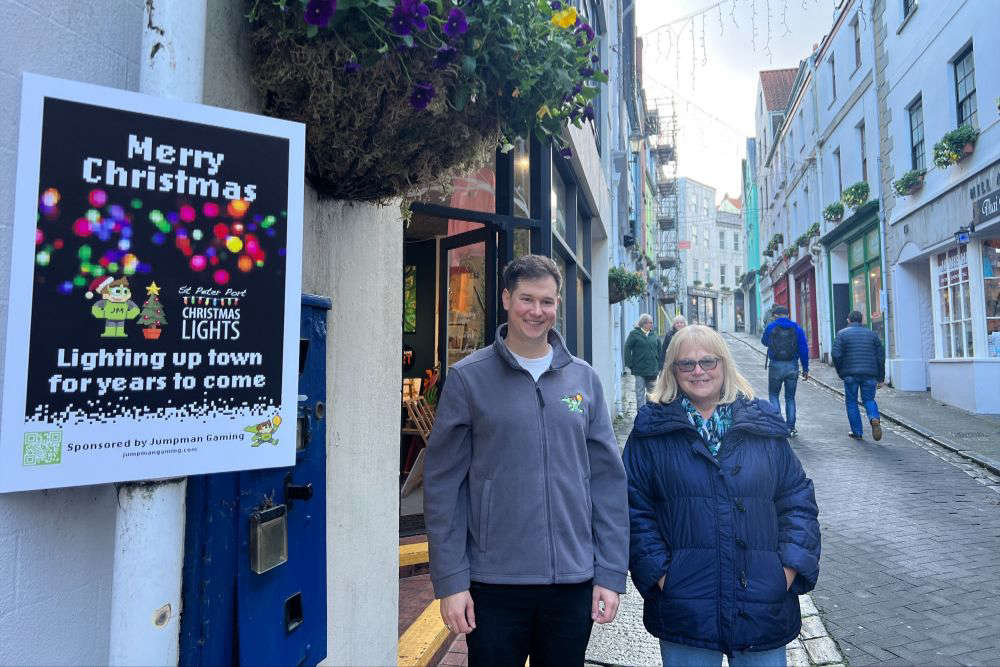 The St. Peter Port Christmas Lights charity has launched a fundraising campaign to restore the town's electrics that supports Santa's annual switch-on.
A new fundraising campaign has begun to fix St. Peter Port's wire supports, fixings and power supplies for the future of the town's Christmas lights display.
The lights usually cost around £36,000 each year.
Islanders raised the sum needed for the 2022 illuminations, with an additional £15k from the Economic Development Committee.
But an additional £25,000 is required to overhaul the infrastructure that supports the display over the next three years.
Jumpman Gaming has already donated £2,000 towards the improvements. That money will be used to make changes in the Old Quarter, Mill Street, Mansell Street and Contree Mansell.
Those areas were identified as priority spots in a a recent maintenance report.
Jax Robin, Acting Chair and Trustee of St Peter Port Christmas Light charity, says these important works will ensure that future displays are safe for the community.
"Upkeep of the infrastructure has been traditionally involved with our annual fundraising activity however, due to the amount of development needed for this year's display, we have decided to set up a dedicated fundraising campaign."
The charity will also be selling festive items on its website and social media pages including aprons, cards and cushions to raise extra funds.
The lights will be officially switched for this Christmas on Saturday 26 November, when Santa comes to Town.