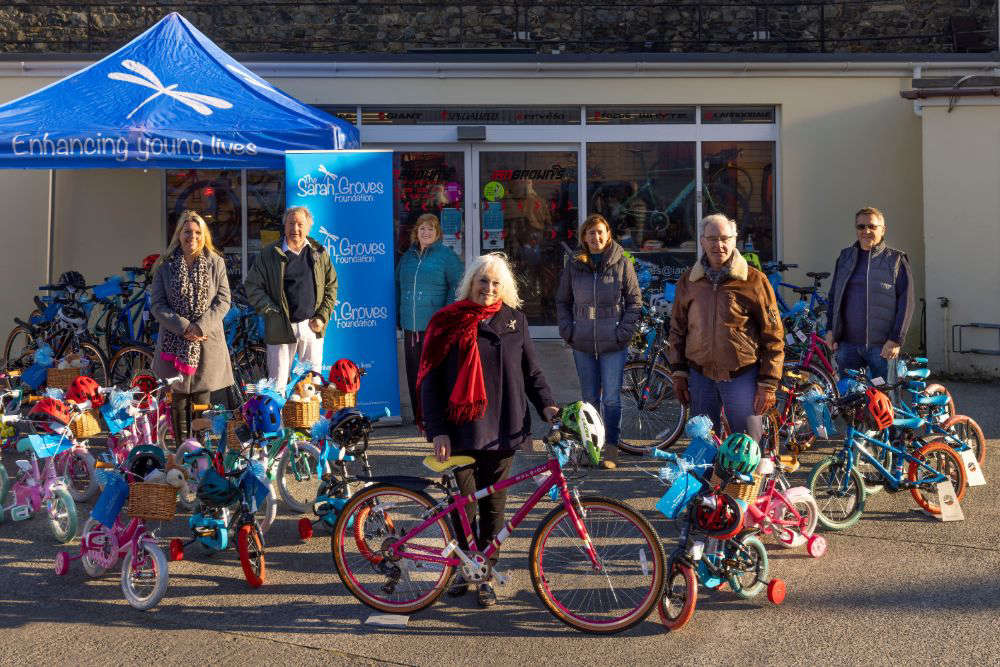 Charities that work with underprivileged young people in Guernsey are being gifted 39 new bikes by the Sarah Groves Foundation.
It's been a tradition for the charity for many years to donate bikes during the festive season, although it wasn't able to take place last year because of the impact of the Covid pandemic on supply chains.
This year, it's back and bigger than ever - with 39 bikes worth around £10,000 being given away to local good causes who work with children and young people.
The lucky children have been chosen by the likes of Safer, HomeStart and Social Services to receive the presents. They won't know about it until Christmas morning.
Organiser, Kate Groves, tells Island FM she hopes it will really make their day special:
"Underprivileged children often wake up on Christmas morning without anything. I think we all remember our first bike - I certainly do and I'm no spring chicken! I remember coming downstairs on Christmas morning and the elation I felt, so we thought this would be the most appropriate thing to do for less fortunate children in the island.
There'll be 39 bikes going to very worthy, worthy children. I hope every child derives a lot of excitement and pleasure from their bikes. It's what the magic of Christmas is all about, I think."
She added that it wouldn't be possible without the hard work and generosity of so many islanders:
"We, as the parents of Sarah Groves, are able to do this through the Foundation that was formed out of the tragedy - but it isn't all down to us.
It's the island people who have contributed and enabled us to buy the bikes and make this happen. Really, they're a present from the people of Guernsey."