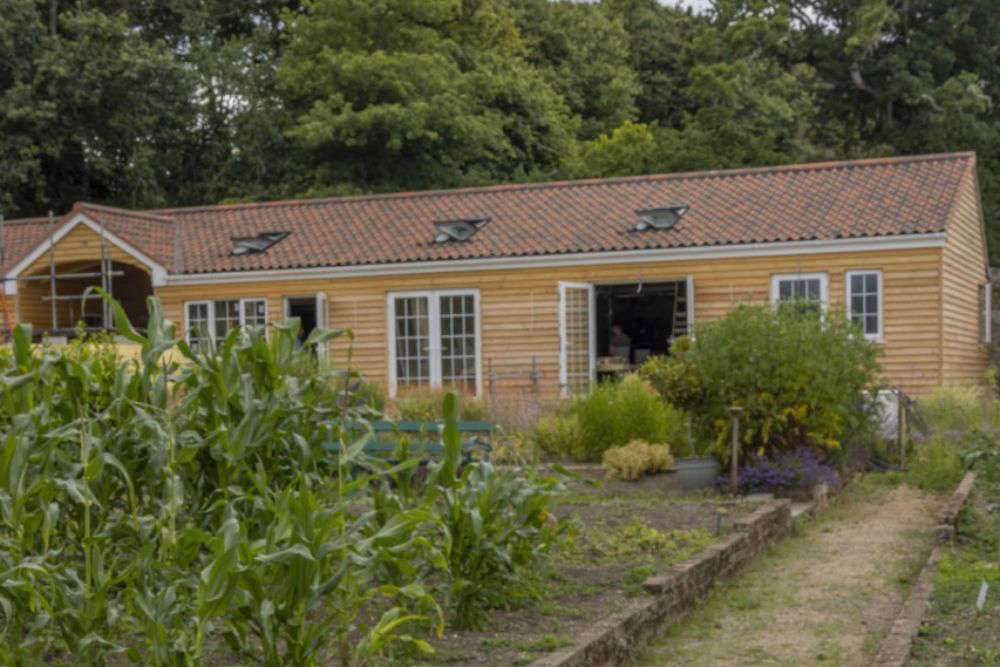 The Sarah Groves Foundation has donated £50,000 to complete a new learning centre in the grounds of Saumarez Park.
It's being developed by the Guernsey Botanical Trust in the Victorian Walled Kitchen Garden to give children and young people the opportunity to learn gardening skills.
The charity has been wanting a dedicated and modern learning centre since 2006.
It runs horticultural lessons in schools, educating youngsters on where their food comes from and how it is produced.
However, it says it has been challenging without adequate facilities. It now has 'the Gatehouse' as a base to offer opportunities to young islanders.
"This is a most generous donation from the Sarah Groves Foundation. We are immensely grateful for the charity's support in helping fund this project. We also want to thank the RHS educational team for the advice they have provided.
Looking to the future, the Gatehouse will provide children with gardening opportunities to learn, create, plant and discover where their food comes from and how it is grown. I strongly believe that children are given the opportunity to get hands-on with plants to understand their lifecycle – from seed to shoot, to flower and fruit." - Raymond Evison, President of the Guernsey Botanical Trust.
The Sarah Groves Foundation was formed in memory of 24 year old Sarah who was killed in Kashmir in 2013. Its purpose is to give grants to Guernsey-based projects that improve the lives of young people.
Dad Vic says this donation fulfil's the charity's ambitions:
"The new Gatehouse will allow children to learn and develop their passion for horticulture. It will complement the wonderful Victorian Walled Kitchen Garden, which is such a tranquil place.
"The benefits of gardening for children are wide-ranging, from improving physical and mental well-being to building life skills such as confidence, teamwork and communication. Health and well-being were very important to Sarah, and she would be thrilled to see the new opportunities being created in this peaceful setting. The Gatehouse will leave a positive legacy for future generations to enjoy."
Jayne Spicer, Director of the Guernsey Botanical Trust is looking forward to islanders seeing the new facility:
"The Gatehouse will be a focal point for horticulture in Guernsey, and we look forward to welcoming everyone later in the year. We want to thank all our supporters, particularly the Sarah Groves Foundation, without whom this community project would not have been possible."