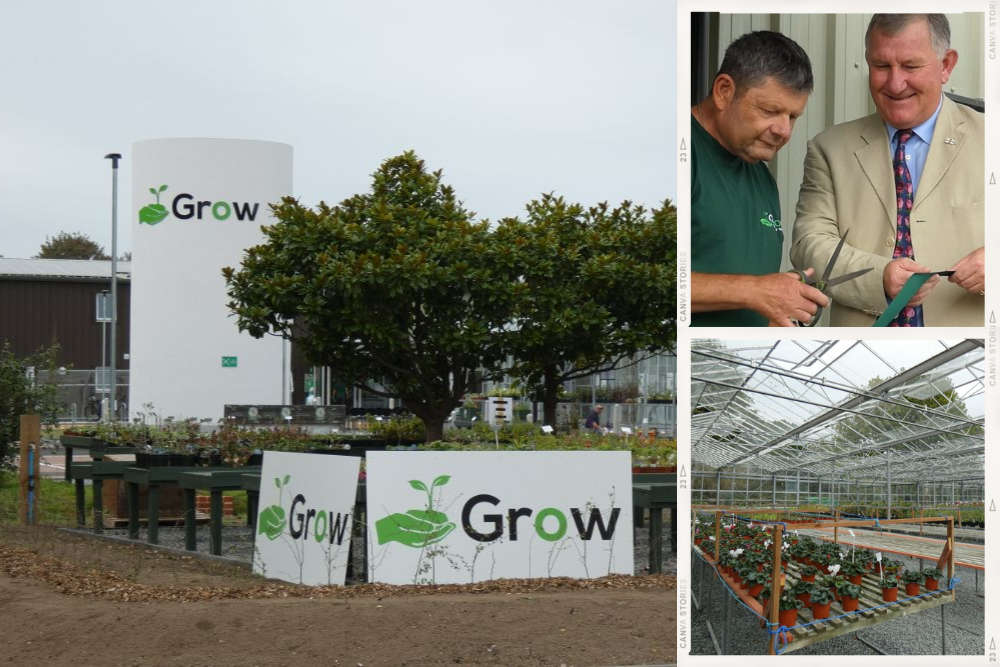 GROW's crew are back at their Coutanchez site after two years and a multi-million-pound redevelopment.
Around a hundred islanders turned out in support of Guernsey's Rural Occupational Workshop's (GROW) grand re-opening yesterday afternoon (1 October).
Members of the community were able to tour the new facility, which provides a sheltered work environment for islanders with learning disabilities.
Planning permission was granted in December 2020, with the Crew moving to the Avondale Vinery in 2021 to allow construction to begin.
A massive fundraising campaign drew in £3M, allowing a retail training centre, workshop, and arts space to be built at the Coutanchez site.
Long-term crew member Simon was joined by Lieutenant Governor Richard Cripwell to cut a ceremonial ribbon, in the official opening:
Director Andrew Hyde says after two years away, the Crew has been happy to return to a safer and more reliable site:
"They're absolutely thrilled and excited to be here, although as you'd expect with people with learning disabilities, it does take a while to get settled in and understand the changes that have happened to their daily lives.
The greenhouses had been our main issue. We were unable to open the site on many days of the year anything over force four or five winds then it was unsafe to have people working in them. Now we can have any sort of gale you want and the crew will still be able to come here."
He hopes the Guernsey community will continue to support the facility.
He says with more funding they can fully equip the site and utilise the space to its full potential:
"This is the beginning, it is future-proofing for the next 40 years.
We're hoping to develop this current crew into a much larger crew, and increase the diversity of the activities and meaningful employment on offer."