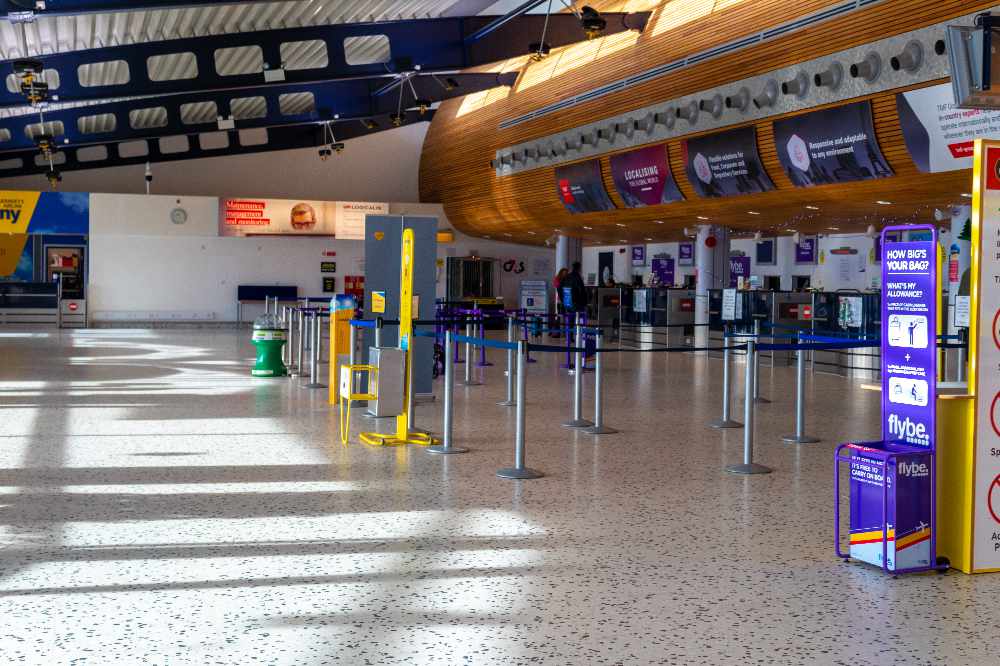 Guernsey Airport is hoping its new initiative will ease waiting times at the busy airport this half-term.
With few remaining travel restrictions and families and sports teams travelling away for the school half-term break, officials at Guernsey Airport hope their 'twilight check-in' will cut down on queues early in the morning.
Head of Passenger Operations, Steve Langlois says the offer applies to 'red eye' passengers:
"We're seeing roughly around 1000 passengers departing over a two-day period at the airport , so it will be a busy time here - and at the ports generally. We are seeing an increase in departing passengers certainly at the early part of the half-term period.
"We're trying to encourage those that are travelling out to check in their hold bags the day before they travel. The 'twilight check-in' service is available from 3pm to 8pm on a daily basis and during the half-term period if anyone uses this service we'll give them a £5 voucher to spend in the air-side departures cafe."
Travellers from the UK, Ireland, Jersey and the Isle of Man will now find it easier to fly or sail to the Bailiwick.
Until today (20 October), all arrivals were required to either isolate or buy £25 packs of lateral flow tests, depending on their vaccination status.
Those requirements have now been scrapped altogether for passengers coming from the Common Travel Area, whether they have been fully jabbed or not.
The government has also announced that arrivals into the Bailiwick will be able to fill out their Travel Tracker forms up to eight days before landing.
It previously had to be done within 48 hours.
Steve Langlois says this will be another initiative that he hopes will make travelling more pleasurable and comfortable for islanders.