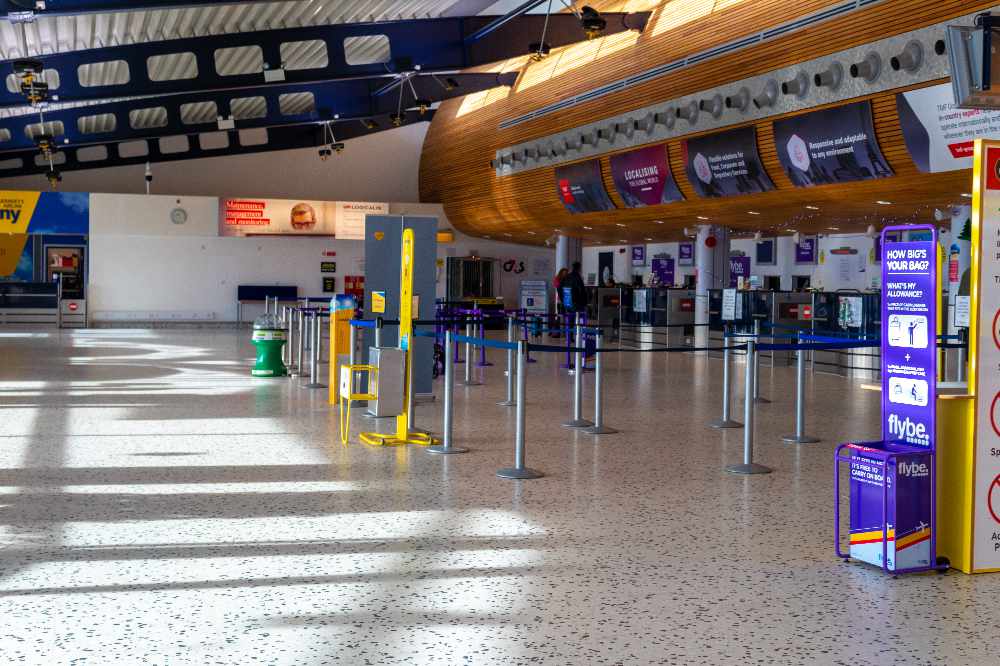 Guernsey businessman critical of long queues and waiting times at airport security is spoken to by police.
There's been plenty of reaction on social media following an incident at Guernsey Airport yesterday.
Local businessman David Piesing who has been a big critic of the delays and queues at security at Guernsey Airport says he was approached and spoken to by a plain clothes detective.
Mr Piesing says he was taken to a private area and questioned in an attempt to 'silence' his criticism. He says he believes this could be a breach of data protection laws and his right to free speech has been violated.
"It is a clear and blatant breach of GDPR to misuse airline passenger list information for anything other than bona fide security issues, border control checks or other criminal matters. To use it for attempting to quash well-deserved public criticism of a taxpayer-funded service is a breach and I shall be formally complaining to the Data Protection Commissioner about that.

"Rather than trying to defend the indefensible and abusing police resources, the airport authorities really need to wake up and smell the coffee and focus on improving the delivery of an inept public service. Being in a state of denial is not going to solve anything. They need to carry out independent detailed time and motion/efficiency studies to highlight just how poor the service is, and they need to send probably half the staff on customer training courses as they have no idea what customer service is about. This is nothing new."
A Joint Spokesman for Guernsey Airport and Bailiwick Law Enforcement said:
"Guernsey Airport and Bailiwick Law Enforcement take border security extremely seriously and the safety of passengers is paramount. Previous specific online comments referencing elements of Guernsey Airport security were reviewed and resulted in a law enforcement officer speaking with an individual about the content of certain social media posts and specifically the phrasing used to ensure that there could be no further security risk."