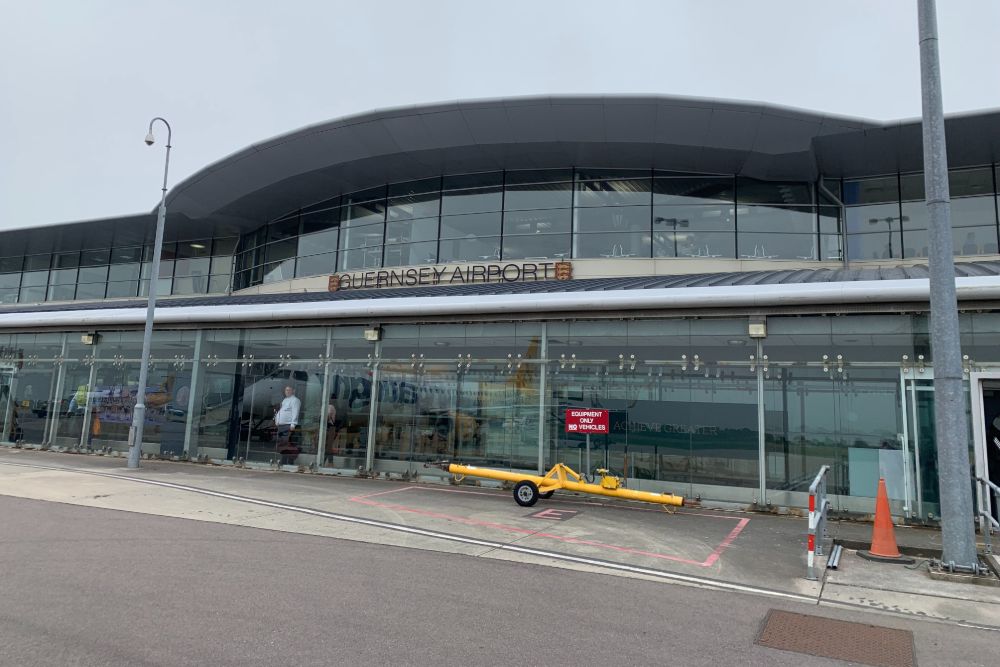 Guernsey Airport's new security equipment is now in use.
Passengers flying out of the island are being assured a smoother start to their journey.
It follows major upgrades to the airport's Hold Baggage System and Central Search Area.
The work has taken around 18 months and has caused some disruption, though much of it was done when passenger numbers were low because of Covid travel restrictions.
Ageing X-ray machines have been replaced with modern 3D scanners which meet the latest aviation security standards.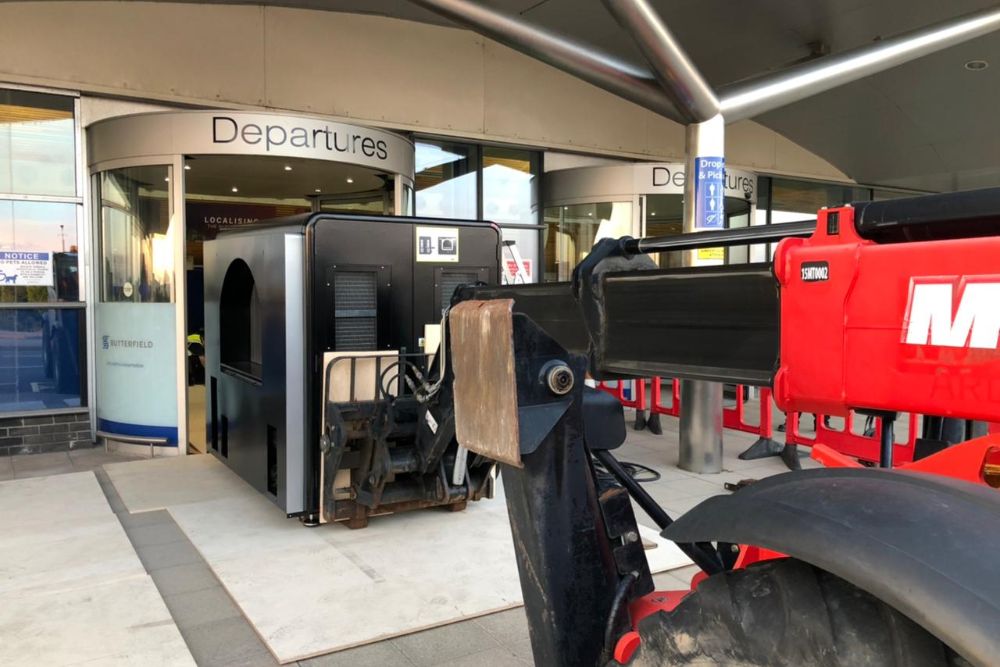 The first of the two HBS scanners being delivered to Guernsey Airport in June 2021.
The new Hold Baggage System has been in use since the spring. Its introduction was followed by a upgrade of the Central Search Area, where passengers are searched before going through to Departures.
Here, new state-of-the-art baggage scanners have been installed, along with a footwear scanner.
That means the majority of passengers won't need to remove their shoes.
Steve Langlois, Guernsey Ports' Head of Passenger Operations and Aviation Security, says it should save time and inconvenience, especially at busy times:
"Security regulations in the aviation world have become increasingly demanding in recent years, largely as a result of events elsewhere. However, that inevitably impacts on us in Guernsey, if we want to retain access to domestic and international travel networks.
Continued investment in our security assets is essential to improve the experience for our passengers and to ensure Guernsey Airport remains open, safe and secure, both now and in the future."
He has thanked the public for their patience during the work.