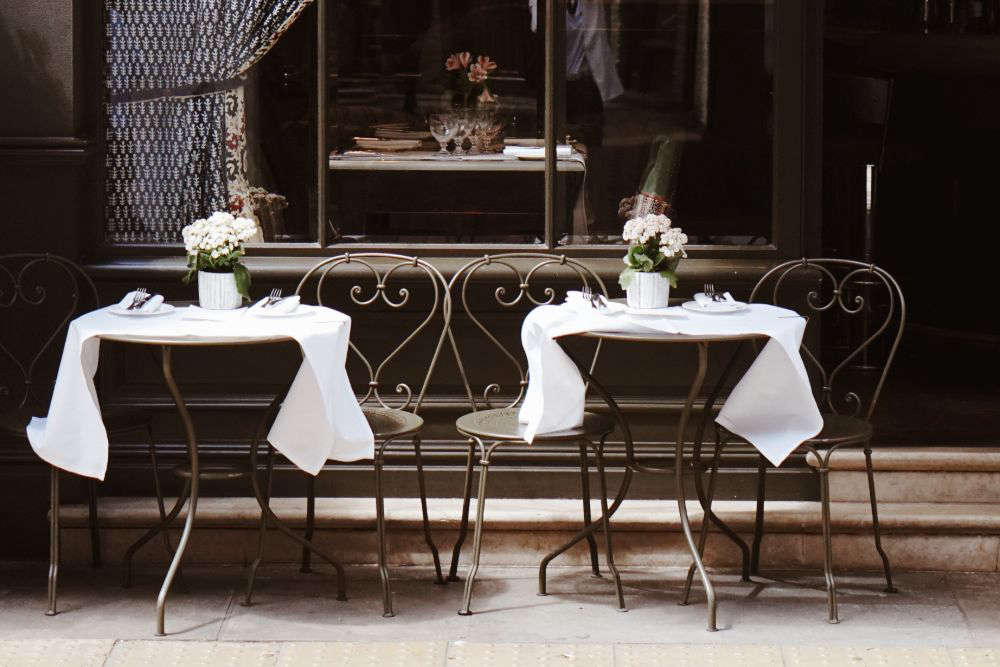 It could soon be easier for restaurants in Guernsey to offer al fresco dining.
'Al fresco zones' could be created and permits issued to applicants in those areas rather than a Royal Court licence.
Environment and Infrastructure President Deputy Lindsay de Saumarez says it would be quicker and less costly.
"We're making the process - which at the moment is quite is cumbersome, you have to apply for a licence and go through the Royal Court and appoint an Advocate - we are making the process a lot simpler."
Areas to be included in the 'al fresco zones' will be chosen following a public consultation.
Deputy de Saumarez says it will save applicants money and time, as they will not have to consult multiple States departments, the public and relevant constables.
She says the Covid-19 pandemic has underlined the importance of having outdoor spaces to meet family and friends:
"We know how popular al fresco dining is and we wanted to make the application process more streamlined, without compromising on important considerations like safety.
This is ultimately aimed at making the process simpler for businesses, and facilitating something that is good for the sector and enjoyed by Islanders and visitors alike. The positive response the idea has had so far is encouraging."
Applications from eateries that fall outside the 'al fresco zones' would be via the existing system.
The move to make it easier for restaurants and bars to get al fresco licences has been welcomed by the Guernsey Hospitality Association.
Alan Sillett, who heads up the GHA, says it's a good idea:
"When we go abroad we like to sit outside and enjoy ourselves, and there's not enough places to do it in Guernsey. Anything that can help increase the options is a good thing.
Definitely a positive for our industry and the island as a whole, as a tourist destination... an excellent way forward."