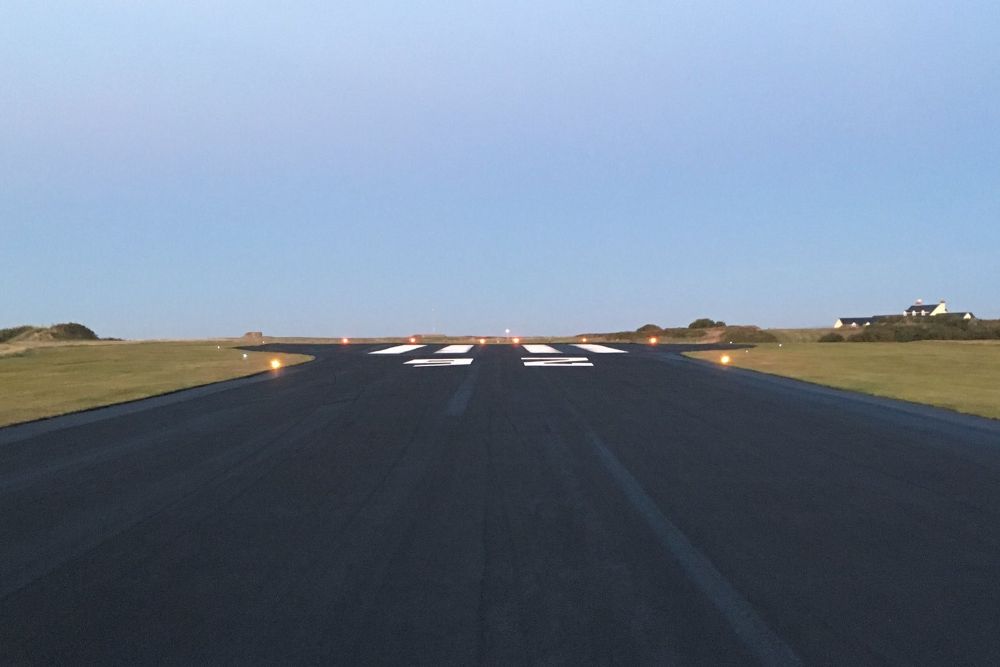 Changes to Alderney's runway could be about to take off, as officials from the island's States have met with their Guernsey counterparts.
Working with airline CEOs, they are trying to establish what can be done to enable more transport links or larger aircraft to land.
Suggestions being considered include updating the current 877 metre long runway, extending it to the west, widening it to 23 metres and improving the lights and drains.
Aurigny has been involved in assessing the cost in the short and medium term of a longer runway, and the services the island could expect if larger aircraft were to operate the lifeline routes.
Officials say no conclusions have been reached yet but they hope to bring them forward early next year.
The work is ongoing, and we're told 'some critical pieces of information are yet to be finalised'.
"A project of this nature is very complex, and will involve significant but much needed capital investment, which the States of Guernsey has already
given a commitment to. The project team has been progressing the detailed planning and design, which inevitably is taking some time, but it is important that we ensure we identify the solution that best meets the needs of the Bailiwick and delivers best value." - Deputy Peter Roffey, STSB President.
The team from Guernsey's States' Trading Supervisory Board and Policy and Resources Committee will visit Alderney to meet again with States Members and hold some 'detailed presentations' with the community.
"The Committee is very impressed with the amount and quality of the research work being undertaken by the project team in Guernsey to obtain all the necessary information for the States of Deliberation to be able to make the optimal decision, in the overall interest of both islands, as we move forward.
We eagerly await the conclusion of this work, when engagement with the Community here will follow, before any final decisions are taken in Guernsey." - Bill Abel, Chairman of Alderney's Policy & Finance Committee