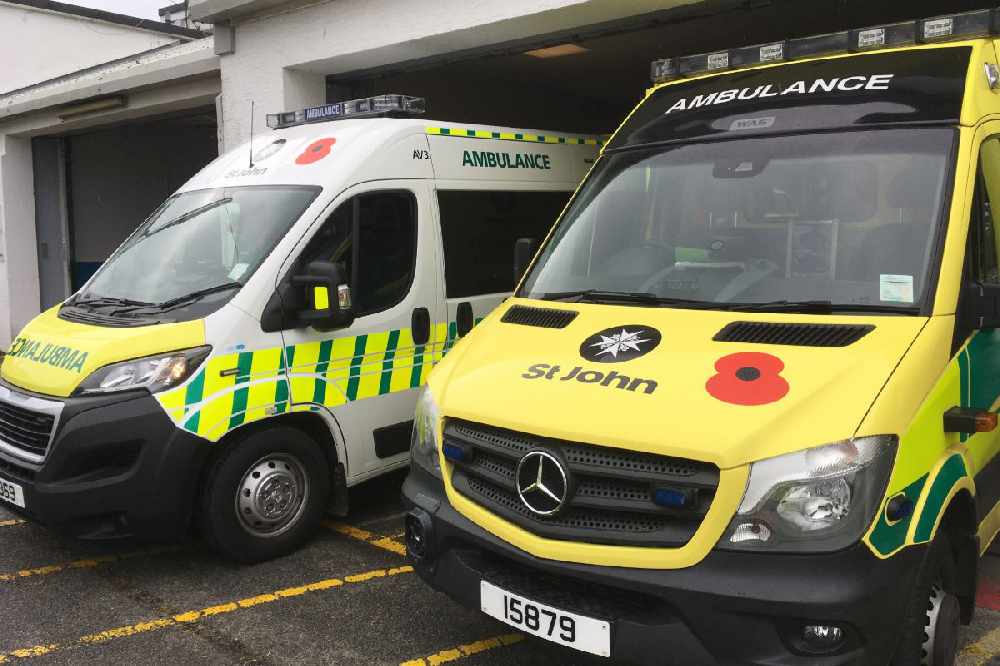 Fees for the St John Emergency Ambulance Service are rising for 2023.
The subscription cost for adults is going up by £4 to £59. It will be £3 more for senior citizens (£43) and £2 more for under 18s (£27).
These increases follow larger hikes at the beginning of 2022, when the fee for adults rose by £19.
The cost of an ambulance with paramedic treatment will rise in January to £500 for anyone without a subscription or insurance.
The service says it's having to pass on escalating costs to users.
"St John has been unable to hold back applying the cost of living increases to our ambulance scheme for 2023.
We have seen an unprecedented increase in medical inflation costs.
The costs of running vehicles, equipment, medical consumables and insurances have all contributed to an overall increase in the costs of running a safe and effective service." - Mark Mapp, Chief Ambulance Officer.
Households now have the option to pay annual subscriptions in four instalments across the year.
"We want to avoid large, step changes in pricing and we can only do this if we apply small annual increases that reflect surges in our operational running costs. We recognise that even the smallest increase can affect household budgets, therefore we have for 2023 introduced the options to pay a subscription in four instalments over four quarters of the year.
Joining the subscription scheme provides peace of mind, value for money and avoids a large bill in the unfortunate event of needing an ambulance." - Marc Farror, St John Emergency Ambulance and Rescue board member.
Herm residents will pay £86 next year, and those in Sark can join for £140.