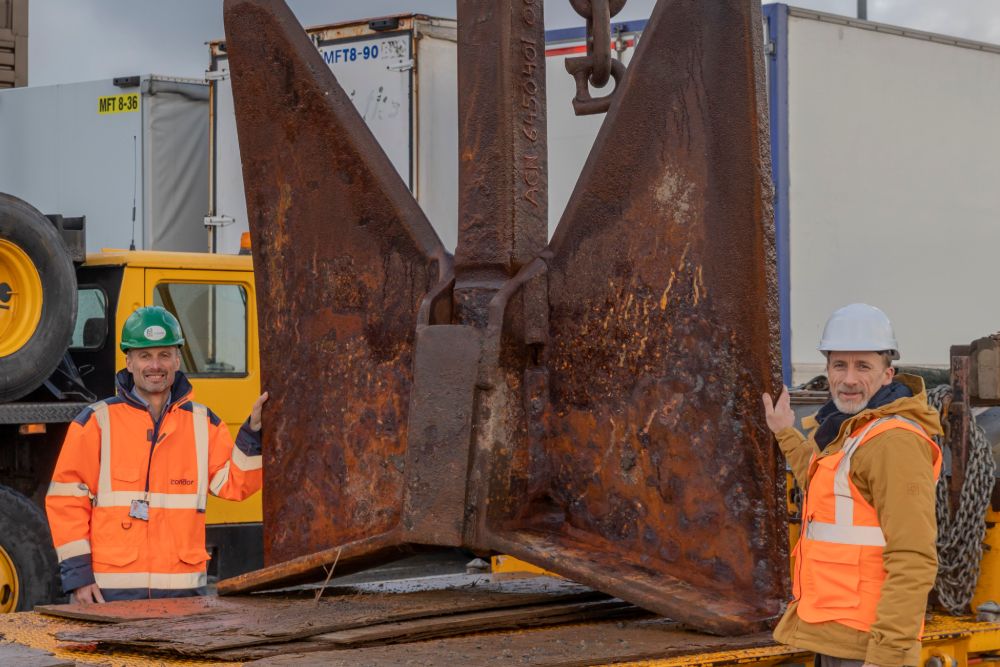 Condor has given one of the anchors from the Commodore Goodwill to the revamped maritime museum project.
The ferry company has donated one of two giant anchors from the freight ship that serves the Channel Islands to the Guernsey Museum & Galleries.
The anchors are being replaced after a quarter of a century of service.
Rather than scrap it, the company wanted to find a new home for it.
The anchor and a short length of chain were delivered to St Peter Port after being removed from the ship whilst she was in her regular dry dock in Falmouth last month.
Matt Harvey, Social History Curator at Guernsey Museums says it is hugely impressive:
" This anchor is an incredible thing: 3.5 metres tall, 3.5 tonnes in weight, 2 metres across, a really impressive piece of maritime architecture.
"In the 25 years that the anchors have been on the front of the ship sailing from Guernsey to Portsmouth and back again it has travelled 1.9 million miles. That is an extraordinary figure in 25 years of service.
"It's the kind of thing that would probably go best in a public space because they are very, very big. I've not got somewhere specific in mind at the moment but there is an opportunity at Castle Cornet where we are looking at revamping the island's maritime museum.
It will be held in reserve storage in the short-term.