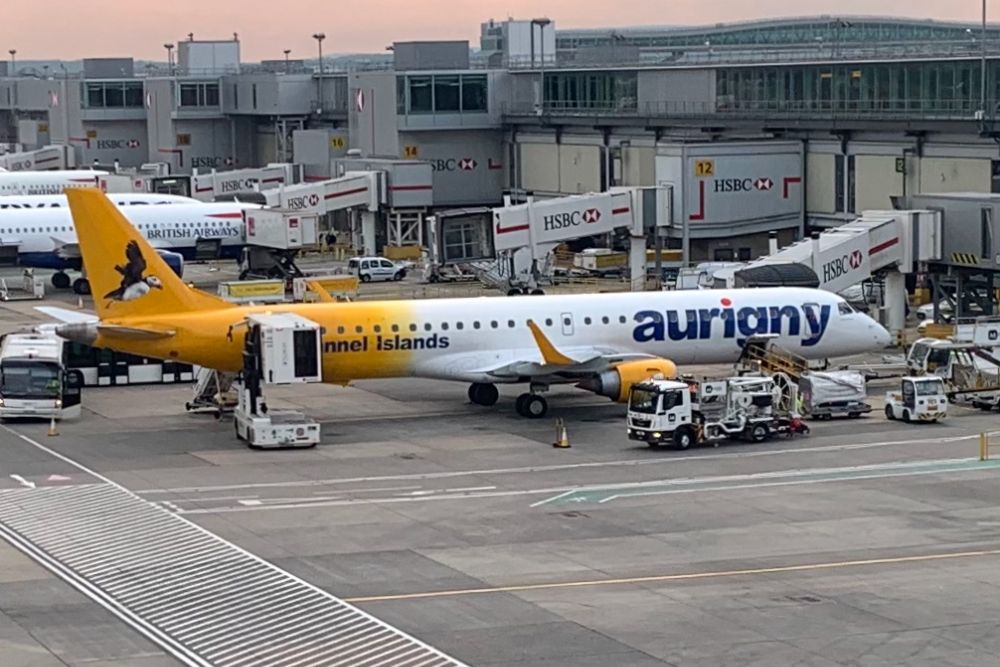 Aurigny has 'unreservedly' apologised after a fault in its jet engine caused travel chaos over the weekend.
The Embraer aircraft was out of service for the whole weekend as the broken part doesn't have spares held on the island.
This meant that one had to be flown in from Singapore on an 'urgent basis'.
The failure lead to multiple delayed and cancelled flights as customer service teams tried to contact passengers about the disruption.
"With multiple flights affected, the disruption teams were at capacity as passengers were moved onto available flights and others were advised of their options where possible.
With the unforeseen failure occurring at the end of half term week, which meant flights were operating at capacity, the impact of the technical problem had a substantial effect."
As well at being the end of the school holidays, there were also several high profile events in the UK that islanders were travelling to, including the FA Cup final and the Epsom Derby.
The airline says it tried to charter a replacement aircraft but it 'proved impossible'.
"We used our ATR aircraft on extra flights, however, as these seat 72 passengers compared with the jet's 122, it inevitably resulted in problems."
Aurigny says that it has a 'priority' policy for situations of major disruption which sees medical patients, families with young children and passengers who need assistance.
A group with 40 Cub Scouts were also prioritised.
"We have disruption plans in place but there are, on occasion, circumstances where those arrangements are unable to be fulfilled as planned."
The jet is now back in service.