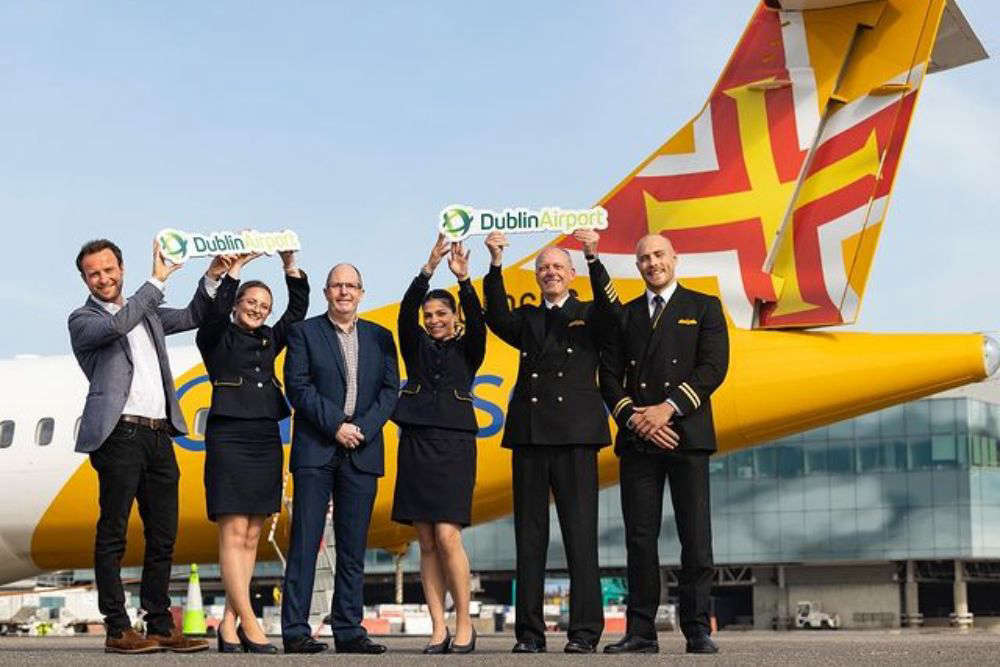 Islanders can now fly direct between Guernsey and Dublin with Aurigny for the first time.
The airline announced plans for a route with the Irish capital last summer but wasn't able to begin due to pandemic travel restrictions in place at the time.
The new flights will operate three times a week.
Malcolm Couper, Aurigny's Commercial Director, says the route has been much sought after by islanders:
"The whole team at Aurigny is excited to be extending our network with three times weekly direct services to Dublin.
The community in Guernsey has long been asking for this service and looking at our forward sales there is good demand from Ireland too."
Dalton Philips is the Chief Executive of DAA, which operates Dublin Airport. He says he's delighted to finally have flights to and from the bailiwick:
"The commencement of the service is great news for both business and leisure passengers in Ireland and Guernsey. We anticipate strong demand for the service.
Guernsey is an island with great heritage and breathtaking scenery. Dublin Airport is excited to work with Aurigny in promoting this new route."