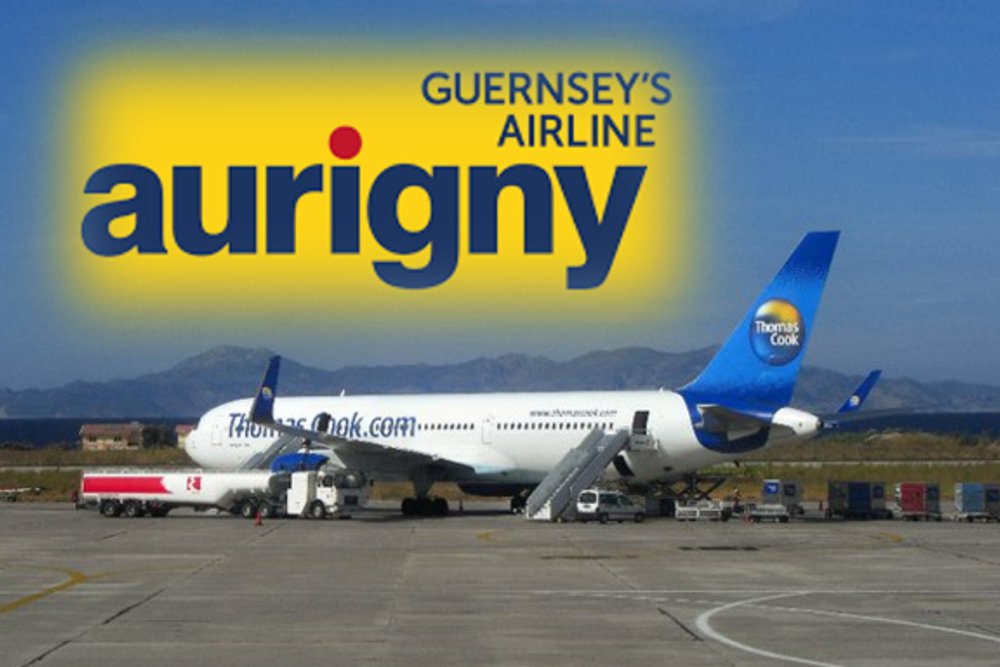 The UK's largest peacetime repatriation is underway following the collapse of Thomas Cook, and Aurigny has said it will waive fees and charges that would usually apply.
The UK's oldest travel firm, of 178 years, went under last night after failing to secure rescue funding or intervention from the UK state.
This has left 140-thousand, most of which are British citizens, effectively stranded abroad, with hundreds of thousands of others having to cancel future trips.
In light of the crisis states-owned Aurigny is offering to waive any change fees or differences in fare, that would usually apply, to travelers affected by Thomas Cooks transition into a state of administration.
Aurigny says if you need to fly on a different route on Aurigny's network to meet your re-arranged holiday plans then the change fees will be cancelled during this time.
They say the offer will exist for two weeks only, and so asks that customers wishing to change bookings to do so by the close of business on Monday the 7th of October.
The airline says it is sad to hear of the closure of Thomas Cook, reiterating that their thoughts are with industry colleagues and those affected at this time.
This comes following a report documenting how the states-owned airline has been suffering financially, with losses far higher than initially thought. An obvious burden on the tax-payer that will need to invest more to prop up the loss-maker.