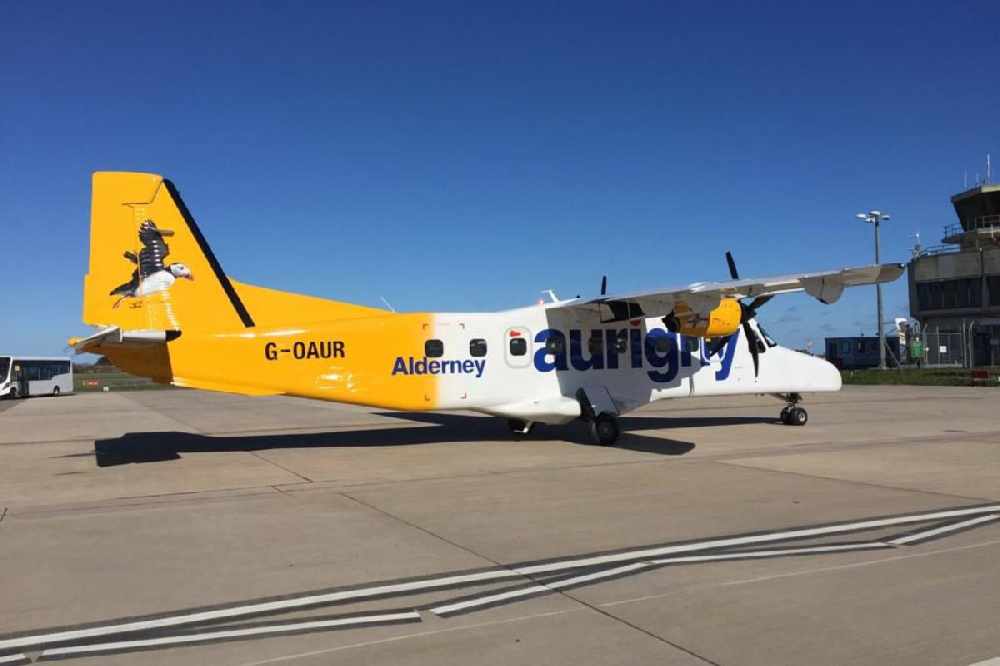 Airline resumes scheduled flights between Guernsey, Alderney and Southampton after two days of disruption due to a technical issue with one of its Dornier aircraft, followed by fog.
Aurigny has been using both scheduled and private boat charters to transport passengers between Alderney and Guernsey as one of its Dornier aircraft needed maintenance.
Passengers bound for Southampton were then transferred to an ATR 72 service from Guernsey. The airline put on extra Southampton flights to deal with the demand from Alderney passengers.
That situation has now been resolved and the Alderney schedule is operating normally, with two Dornier aircraft.
In a statement on its Facebook page, the airline has apologised to its passengers and thanked its staff and the boat operators.
The States of Alderney issued a press release on the disruption, saying it "very much regrets the situation."
But it went on to say that there are inevitably issues when operating a schedule with two aircraft:
"We do understand the operating difficulties that the airline is facing operating the Island's vital air services with only two aircraft. While both new Dornier 228 NG aircraft have proved to be very reliable, there are inevitably various times when essential maintenance is required for each aircraft, leaving the services to be operated by only one aeroplane. Nevertheless, that is the situation, as a third aircraft is not affordable under the PSO Contract. We understand that Aurigny attempted to charter in a replacement Twin Otter aircraft, but none were available over the busy Easter weekend."
The States of Alderney say that developing air links remains a priority:
"Alderney is working very closely with the authorities in Guernsey, and with Aurigny, to develop a far more robust, resilient and sustainable air service for the island. This involves major work at Alderney Airport on both the runway and the airport's rather tired infrastructure. Work is advanced on the options that may be available, and we very much hope that very soon we will be able to move towards more sustainable and resilient air services."