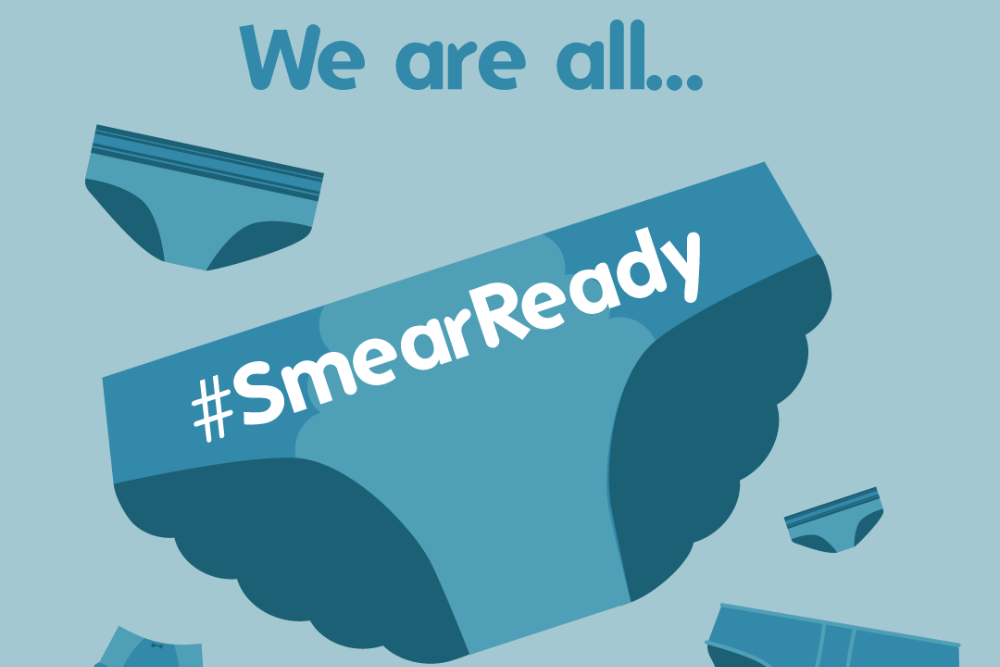 Islanders have taken to social media to complain about language used in States' Cervical Screening Awareness Campaign, calling it 'dehumanising' and 'disrespectful to woman'.
The campaign aims to encourage more women to get screened for cervical cancer and to not miss appointments.
Much of the furore has been directed at the invitation to 'anyone who has a cervix' to have a free smear test, rather than using 'women'.
Reaction included a comment from Jane who said, 'the word is 'women'. It is not shameful or dirty to use that word'.
Dr Georgina Porter says a lot of vulnerable women do not know that they have a cervix and that the message risks them falling through the net - which she calls 'shameful'.
@angryskelleton made a similar point on twitter: "I work in women's health. Many women, particularly those who have had less educational opportunity, have no idea what a cervix is or that they have one. Your language harms women & makes smear campaigns less accessible & more confusing for the most vulnerable ones."
Abbie was amongst those welcoming the inclusivity of the message: "Very sad if people are still being up in arms about those living a different gender from the one they were born with.
Someone born female but now registered as a man may still have a cervix but might not be eligible for a reminder. They might stress about turning up to a female clinic when they present as a man."
Karen echoed that sentiment: "Transgender men may still have a cervix, however it is unfair to assume that all people with a cervix are women."
Free cervical screening is available for anyone with a cervix meaning women, non-binary people, trans men and intersex people through your GP, the Orchard Centre and Choices.

— States of Guernsey (@Govgg) June 7, 2021
The other criticism levelled at the States' campaign was for the slogan 'drop your pants' - with some people calling it insensitive and crass.
Frank : If you want to protect the reputation of the Bailiwick I'd remove that drop your pants hastag quickly - it's a bit creepy to say the least.
@oldpeak1 on twitter agreed: "Tone deaf & demeaning approach to an important issue. Badly done."
That tagline has since been removed with the States saying they realised it may cause offence.
The States of Guernsey replied to a message on its Facebook page:
"We removed the hashtag. While it is attached to a local project, jointly devised by the staff from Choices and the Guernsey Soroptimists, we realised it may cause offence to some of our followers and made the decision to remove it.
Small pairs of pants are going to be crafted in the form of badges, painted stones etc to be placed around the Island for people to pick up. The idea is that they will then post on their social media feeds with the hashtag, to further spread the important message about free cervical smears.
Labels will be attached to the pants detailing where free cervical cancer screening is available in the Bailiwick."
Several islanders have defended the States' efforts, such as Emma writing on Facebook:" I think they were trying to be as inclusive as possible. And trying to make light of what can be a very daunting process for many people. Ultimately, it got people talking. So people - if it applies to you then get it done! Good on the States for trying to keep their citizens healthy
"
Louise also didn't see anything wrong with the language used: "This is supposed to have a cheeky element to it. That's all. Please just get on with it and stop being such sensitive flowers."
And Sharon concluded "Just get it done people"
The Cervical Screening Awareness Campaign will run for the next three weeks.
Free smear tests are available for 25-65 year olds from their GP, Choices and the Orchard Centre.
In the Bailiwick, cervical cancer accounts for 1 to 2 deaths per year, with an estimated 5 new cases diagnosed annually.
Approximatively 70% of women with cervical cancer have either never been screened or have not had regular screening.
HSC say reducing the risk of cervical cancer is dependent on achieving a high uptake of screening but many who are eligible are missing their screening appointments, with uptake declining in line with national trends to 60-63%.
Public Health Practitioner Emily Davies says their mission is to achieve a sustained increase in cervical screening in order to reach the target of 80%.
"This year we are working hard to ensure those who are eligible for screening make an appointment when they are invited to do so. Also, if someone has missed a screening appointment, please don't wait for another letter in 3 years' time. The service is free and could save your life."