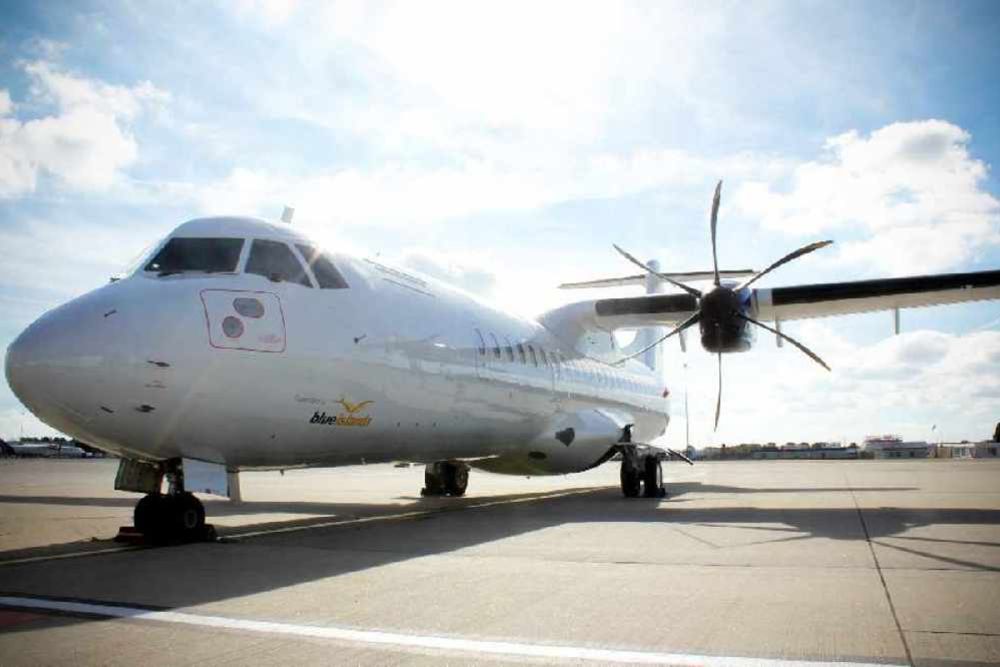 Blue Islands has received a £10m. loan from Jersey's government.
It's 'to maintain important air links with regional UK airports and a number of European destinations'.
In a statement Jersey's Treasury and Resources minister Deputy Susie Pinel said that the support will ensure access to essential medical care, education and connections with family and friends. The loan also offers opportunities to develop more direct routes to European countries and provides an alternative to larger airlines.
The aviation sector has been badly hit by the COVID-19 outbreak. Governments across Europe are providing packages of financial support, as the lender of last resort, in recognition of the importance of connectivity to their economies.
The two other main airlines to serve Jersey - BA and EasyJet - have received UK Government-backed loans of £600m and £300m respectively.
'Blue Islands serves the smaller, regional UK airports that either cannot accommodate larger planes or are not commercially viable for the larger aircraft used by easyJet and British Airways.'
The loan will be repaid over six years.