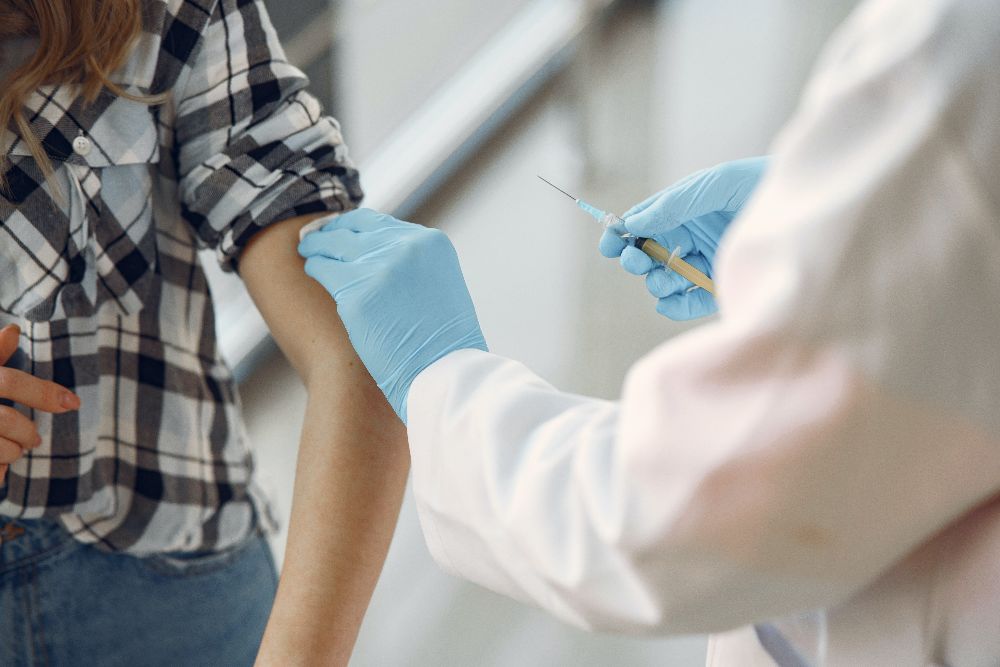 All adults in the Bailiwick will be invited to have a Covid-19 booster jab as soon as possible.
Confirming the change at the latest Civil Contingencies Authority briefing, Guernsey's Director of Public Health said her team are busy planning the extended roll-out of third doses:
"We need to sit down now, look at the numbers, look at how many vaccinators we can get in, look at extending the days to three sessions each day, extending the times and the number of days we can offer it. We need to map this out and work out who we'll be able to get done by when. It is our intention to do it as quickly as we can."
Public Health met with the Committee for Health & Social Care and they agreed on the extension of the vaccination programme in line with the recommendation of the Joint Committee on Vaccination and Immunisation (JCVI).
Dr Brink says this means the offer of booster jabs will include 18 to 39 year olds across the Bailiwick.
"The two reasons for having a booster programme are, firstly, when you have a mismatch between a virus and a vaccine by boosting and getting a stronger immune response you'll get stronger efficacy. Secondly, if we should go into a wave of Omicron, to have as much immunity as possible before you hit a wave, rather than trying to establish it during the wave would be advantageous."
Dr Brink says it is important as a community to have as much immunity as possible:
"If Omicron turns out to be really transmissible and we move into another wave of infection we will have vaccinated as quickly as we can to ensure we have the maximum levels of protection."
The Civil Contingencies Authority has announced a number of other precautionary measures in response to the concerns about the Omicron strain, including mandatory mask-wearing in shops and on public transport, and in communal areas of secondary schools - as well as the return of some border testing measures.