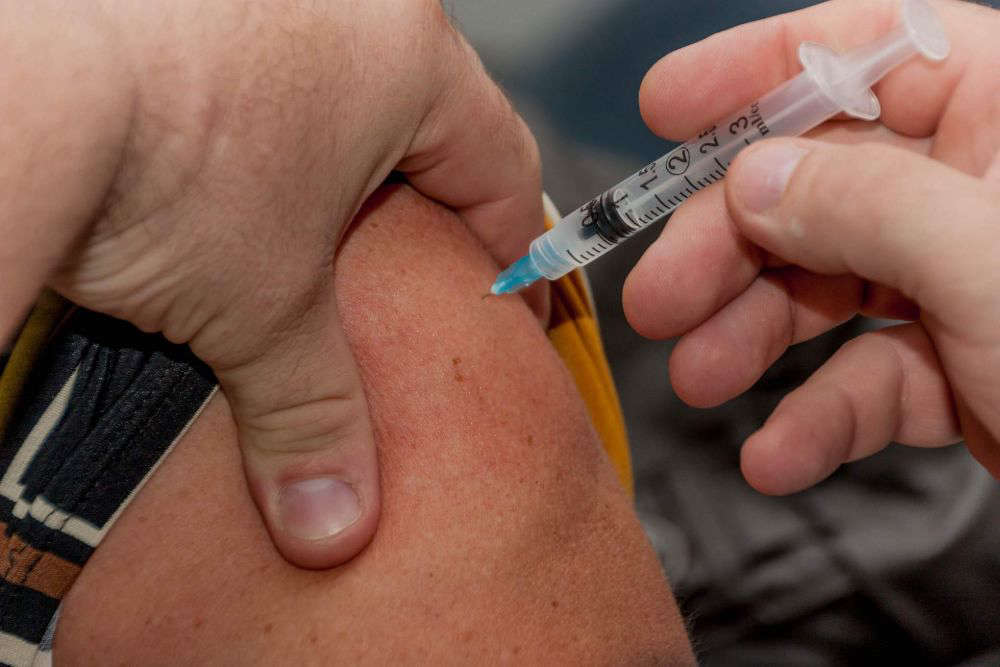 Officials say Guernsey is on track to complete the first phase of the Covid-19 booster vaccination programme before 2022.
Currently more than 110,000 doses of vaccine have been administered, with around 6,500 of those recorded as third jabs.
Phase one of the programme focuses on giving an immunity boost to people in the following groups:
Residential or nursing care home residents
Adults aged 50 or older
Frontline health and social care workers
Those aged 16-49 with underlying health conditions that put them at higher risk
Adult carers
Adult household contacts of immunosuppressed individuals
The majority of people in care and residential homes, and health and social care workers, have already been offered a booster jab so invitations are now being sent out to those with underlying health conditions that could lead to more severe Covid-19 symptoms.
A statement from States officials said that anyone who is unvaccinated is still welcome to come forward.
"We are now firmly in the booster phase of the vaccination programme with very few individuals coming forward for first or second primary doses of vaccine. The booster programme is on track to complete this phase of the programme by the end of the year.
However, the offer to receive a free vaccine remains in place for any islander aged 12 or over. Even if someone has declined the initial vaccine offer, they are welcome to join the programme now.
We would encourage islanders who have not yet had either of their first 2 doses of the vaccine to have these as soon as possible."