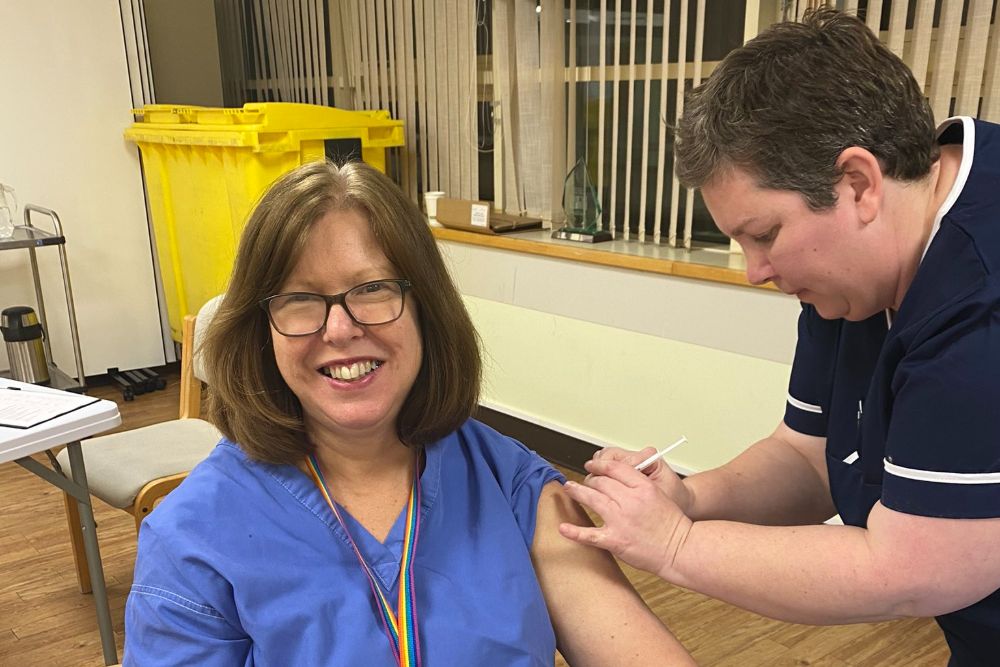 Dr Nicola Brink has responded to the 'Guernsey grapevine' rumours that she is quitting the Bailiwick, saying 'you are stuck with me'.
The person who has led the Bailiwick's response to the Covid-19 pandemic has responded to the gossip on social media.
I am aware that there are a number of rumours circulating that I am leaving Guernsey. This is absolutely NOT true. I love living and working here and am so grateful to all the islanders who have welcomed and supported me. So I am afraid you are stuck with me!

— Nicola Brink MBE (@DrNicolaBrink) July 8, 2021
Guernsey's Director of Public Health says she has also heard the rumour from colleagues outside of the island.
Dr Nicola Brink has been telling Island FM that she's not going anywhere anytime soon.
"It's absolutely not true. I love living and working in the Bailiwick - I love my job. I work with a tremendous Public Health Team, a tremendous team in the States of Guernsey, and not to forget the whole population of the Bailiwick who have given us support in Public Health. You can't imagine what that's meant to us; they have been absolutely superb in their support. I'm very sorry, but you're all stuck with me."
Harvey, Dr Brink's beloved dog, also wanted to confirm that he is staying put in Guernsey.
Absolutely untrue. I am staying here! Harvey also would like to let his #dogsoftwitter friends know that he, too, is going nowhere. https://t.co/nL3vn38crK pic.twitter.com/tcoED9fb70

— Nicola Brink MBE (@DrNicolaBrink) July 9, 2021
Now a prominent figure in the Channel Islands, in October 2020, Dr Nicola Brink was awarded an MBE for her work tackling the threat of Covid-19.
Deputy Heidi Soulsby was also rumoured to have resigned but again, that was confirmed as untrue.