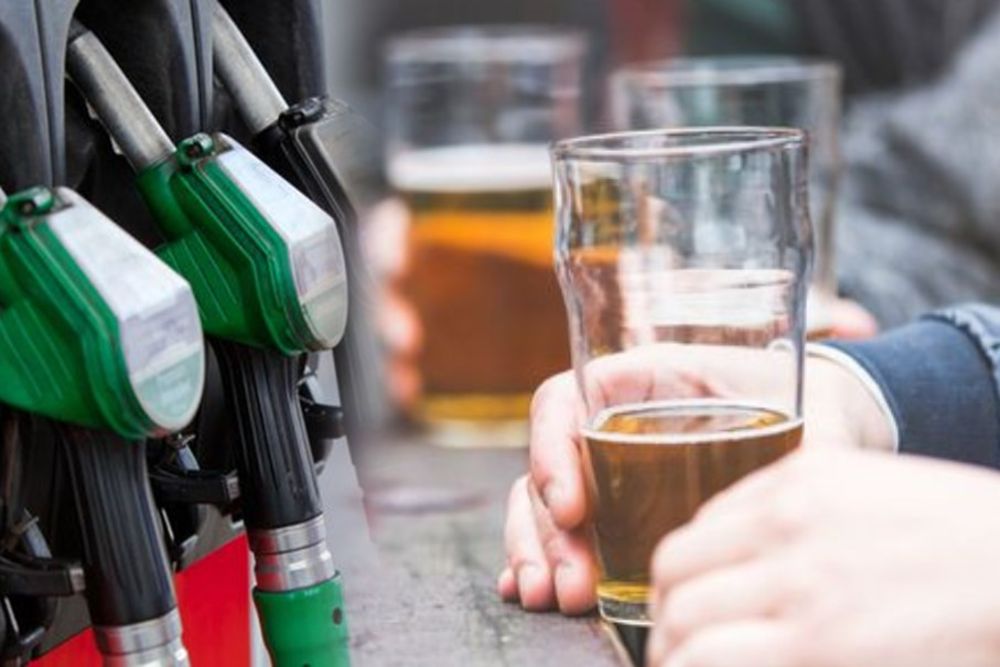 Personal income tax allowances are set to rise by £300 while fuel, alcohol and tobacco to increase by 1.5%.
We will be paying 1.1p more for a litre of fuel, 9p extra for a packet of cigarettes and 0.6 pence on a pint under the latest budget proposals.
Personal tax allowances will rise to £11,875.
The duty and tax relief increases have been announced by Guernsey's new Policy & Resources Committee in a media briefing streamed live online.
The island's most senior committee highlighted the serious impact that the COVID-19 pandemic has had on public services in the Bailiwick.
P&R, led by Deputy Peter Ferbrache, said Guernsey had been more resilient than some jurisdictions and unemployment figures have fallen to near pre-COVID levels.
But he added that initiatives to keep islanders safe, such as the border testing regime and the proposed vaccination programme will create a significant deficit this year and next.
After a surplus in 2019, P&R says 2020 will now see an estimated overall general revenue budget deficit of £59m, with a further £23m deficit forecast for 2021.
Deputy Ferbrache says his committee has put together a budget that allows departments to offer the services that the community would expect without introducing new taxes or major increases.
"We are in a far better position than many other jurisdictions and far better than we might have expected when the pandemic first arrived on our shores." he said.
"Nonetheless we cannot downplay how devastating the impact of COVID-19 has been on public services."
Under the proposals, P&R says that £82m from the Core Investment and General Reserves will be used to fund the 2020 and 2021 deficits and no transfers will be made to the Capital Reserve, which would otherwise have totalled £89m over the two years.
But the committee emphasises it doesn't know how long and how severe the impact of Covid-19 will be so the government still faces major challenges.
Deputy Mark Helyar, the Treasury lead for P&R says:
"Our economy has been pretty resilient. We've been very lucky with the financial services sector that they've been able to pick up laptops, go home and carry on working and not call on financial support from the government and this has made a huge difference to the economy. Our GVA forecast which is a measure of how effective our economy has been, is to contract by 6% to 8% in 2020 but we're expecting it to bounce back by 3.5% to 4% next year.
"But we need our political colleagues and the community to be very realistic about our financial situation and how we spend public money going forward. The pandemic means some big, difficult questions are now brought into even sharper focus and must be answered by the States Assembly. First and foremost, what level of public services should be provided and how much tax are we prepared to take from the economy and community in order to fund these?"
P&R says a fiscal review looking at public services was due to take place before the pandemic hit and it is a key priority of the Committee to complete the review in 2021.