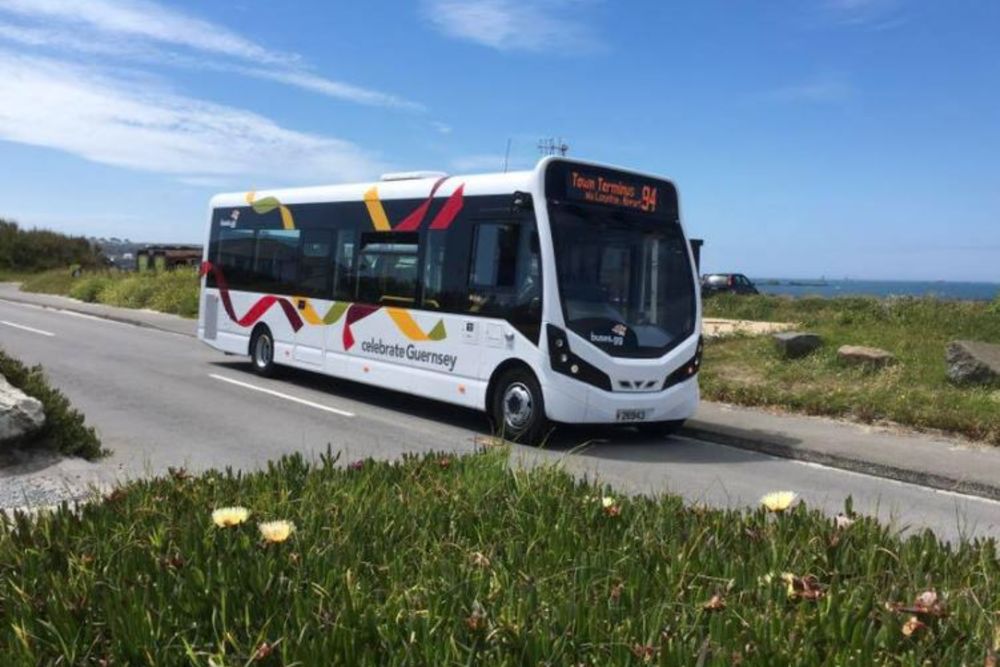 A bus journey in Guernsey could cost you more from the end of February.
The proposed changes include increasing the standard contactless fare from £1 to £1.25.
Traffic and Highway Services is also making a number of amendments to some of the routes.
These proposals are due to come into effect from 28 February.
Cash fares will also be discontinued in 2022, following the introduction of a contactless service in July 2021.
The charge to use the night bus would also increase from £3 to £3.50, and a 1-day family pass rise by £2 to £12.
Students, concessions and children under 5 remain able to use the service for free.
Several routes would also be affected by the changes.
Due to development around Admiral Park, stops along Route 13 will be amended,
Routes 51 and 52 would increase the frequency of services to the Princess Elizabeth Hospital.
Route 60 would be extended to connect to Le Frie Baton and Route des Clos Landais, which are not currently served.
You can read full details of the proposed fare and route changes here.
A public consultation for anyone wishing to comment is now open until Friday 21 January.
You can email passengertransport@gov.gg or write to The Director of Traffic & Highway Services, Bulwer Avenue Office, Bulwer Avenue, St. Sampson, GY2 4LR.