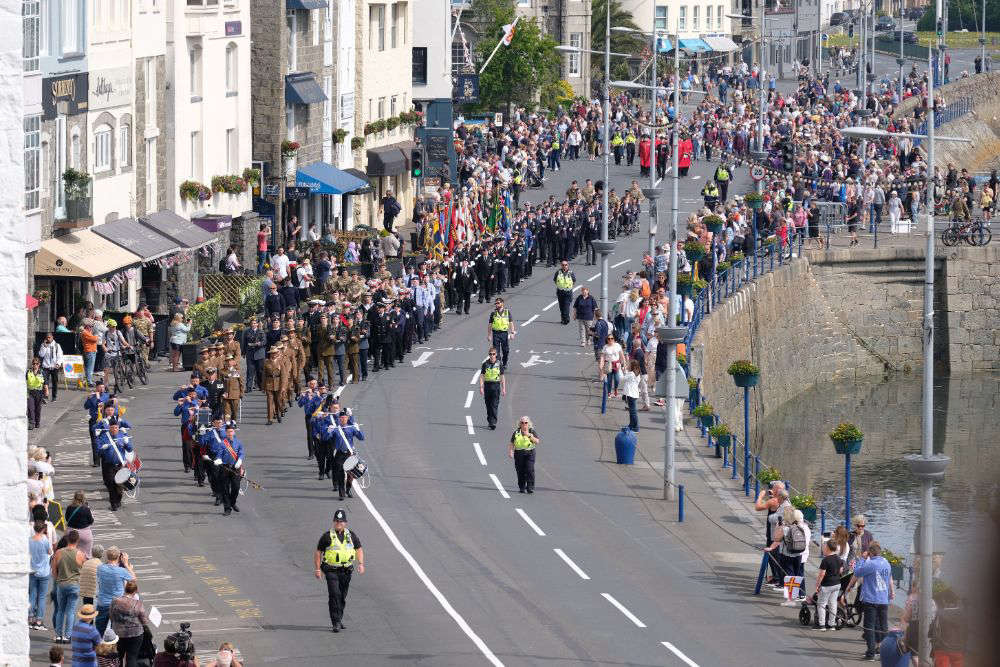 Credit: States of Guernsey
A Guernsey deputy says a fairer funding formula is needed if Liberation Day celebrations continue to be parish-based.
Deputy John Gollop is calling for a rethink after Education Sport and Culture said they are set to become the norm.
Deputy Andrea Dudley-Owen says it is liklel they will return to St Peter Port only for the five and ten year anniversaries, such as Liberation 80 in 2025.
Deputy Gollop says a full review is needed following what he calls 'a sense of disappointment' on 9 May this year.
Money was given to the parishes to stage events, but the two most populated parishes - St Peter Port and St Sampsons didn't put anything on.
"I definitely think that the money formula that sounded fair to give the ten parishes all the same (sum) in reality led to problems because clearly the more-populated parishes had far less per person. I think it was £2,500. That needs to be looked at defiitely, and work on a formula that works for all the parishes."
Speaking to Island FM, the deputy says staging a town celebration every five years is too long to wait:
"Rather than wait until 2025 we could do an alternating system, which I think would be good. For example, 2024 have them in the parishes, but 2023 - next year - let's try an island-wide event again."
Deputy Gollop will be asking questions of the ESC President about the future of Liberation Day during Question Time in the States next week.