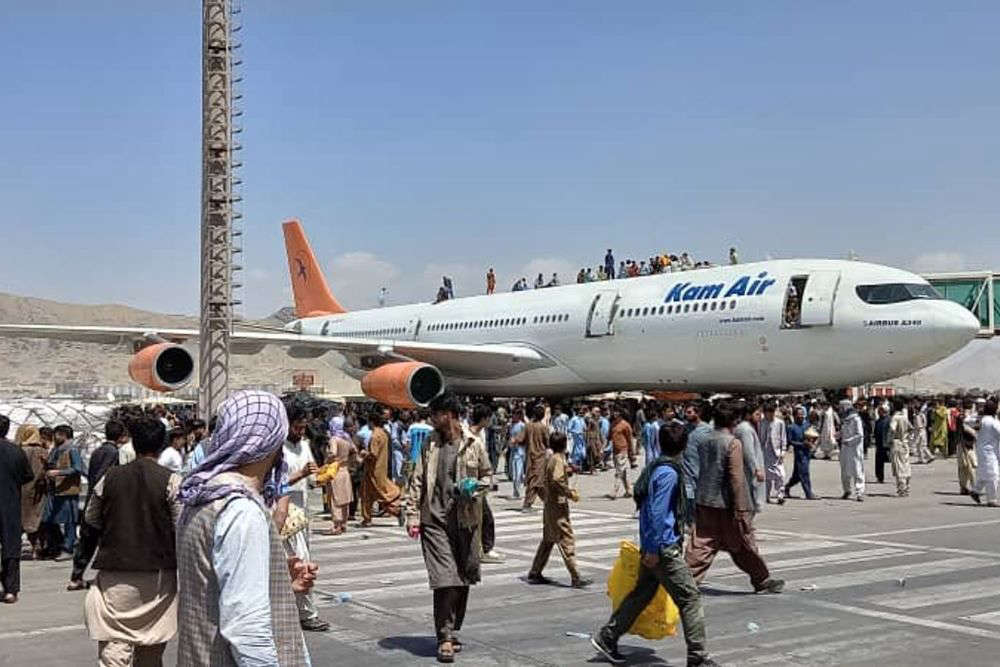 Credit: Sky News
One of Guernsey's former Chief Ministers is calling for the States to support the international response to the Taliban's takeover of Afghanistan.
Deputy Jonathan Le Tocq is the lead for external relations and constitutional affairs on the Policy and Resources Committee.
In a statement, he said the deteriorating situation for people fleeing the country should be helped by Western governments, including Guernsey's.
"I am deeply saddened to see the fall of city after city and now Kabul this week, as I'm sure are many in our Bailiwick who have close ties with Afghanistan. Putting aside the debate on foreign policy decisions behind this going on in the West, it is heartbreaking to think about the future for those people of Afghanistan who wished to embrace the freedoms and rights that we value and promote in the Commonwealth.
We should look to follow the coordinated efforts in the international community to prevent a humanitarian crisis engulfing Afghanistan to see what role, no matter how small, we as a community can play in that."
The Taliban officially took over Kabul, Afghanistan's capital city, on Sunday (15 August) and international military forces have been officially withdrawing from the country in the days since.