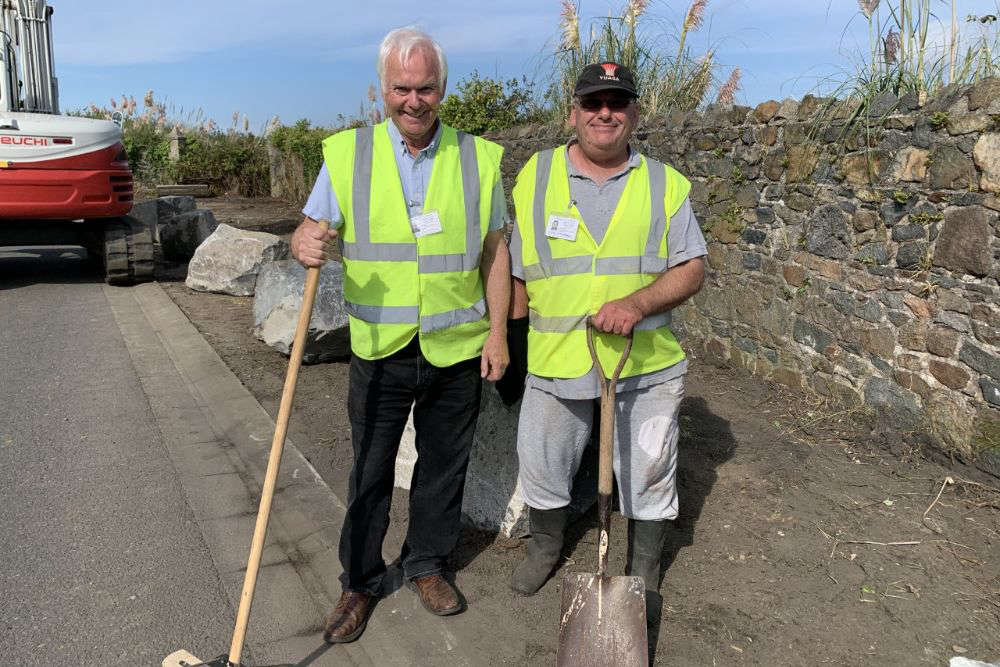 Constable Paul Le Pelley and Douzenier Brad Le Fock have been coordinating the project.
Following the installation of boulders and removal of abandoned cars, the Constable of St Sampson is calling for changes to Guernsey's laws.
Seven cars in various states of disrepair were abandoned by the side of Saltpan Road on the old vinery site. Some of them had been there since 2014.
Now that they have been removed, around 15 boulders have been placed around the site to prevent more vehicles being left.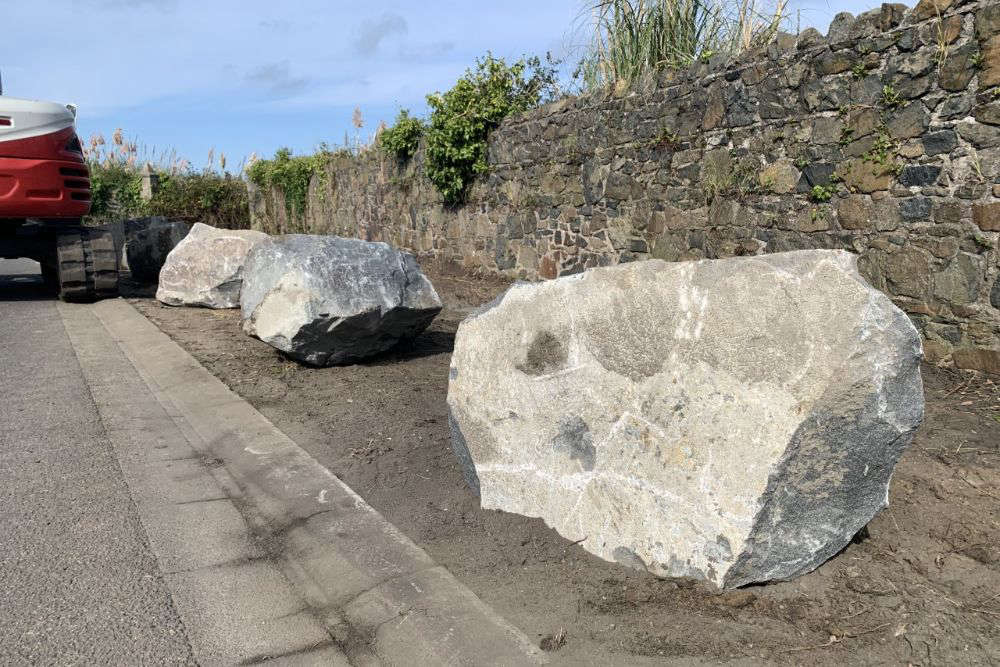 The boulders have been donated and will be painted white.
Constable Paul Le Pelley says data protection rules and Guernsey's stance on fly-tipping mean that towing the run-down cars took a lot longer than he had hoped.
"We think that there are things that need to be done to Guernsey law that this has highlighted. One is that the transfer of vehicles has to be tightened up so that we are dealing with the right person who is the owner of the car, not the previous person.
What's happened here, I think, is that the cars have been bought but the log books have not been transferred. The details of the latest owner have not been recorded so we're chasing the one-but-last owner.
Another thing that's been highlighted is fly-tipping. If you can't actually work out who's done the tipping then the cost of reparation falls on the landowner, which can't be right. The landowner has not given permission for the waste to be dumped and yet they're the ones to pick up the bill.
It's an ongoing problem."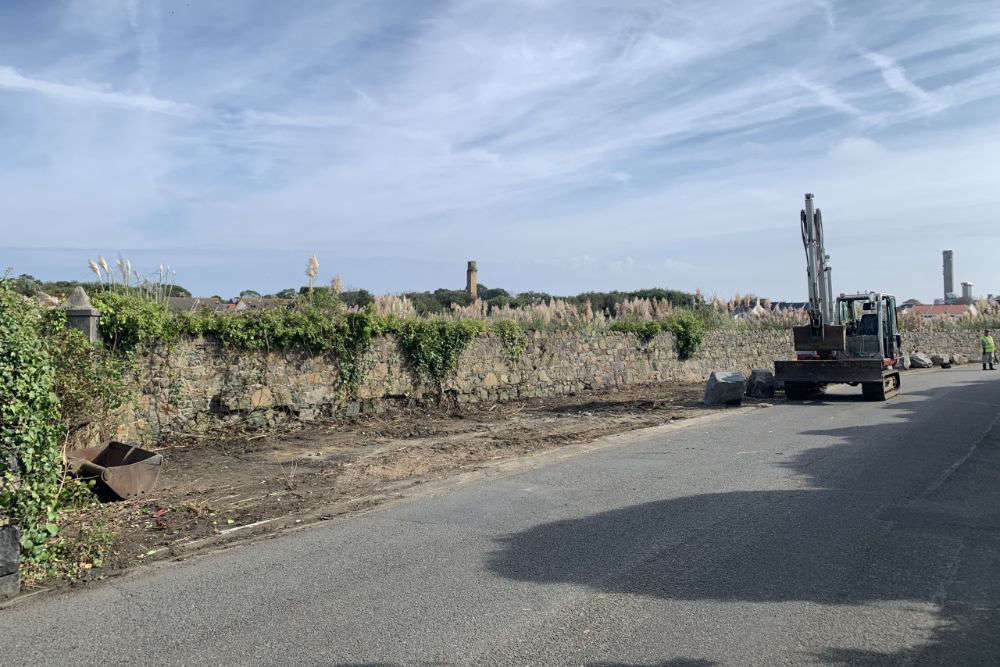 Seven abandoned cars have been cleared from the area.
The parish constable and douzaine have been doing the road and traffic work; the boulders were donated; and Ozzy Ozanne's Recoveries and Transport Solutions sponsored the removal of the cars, so the only costs arise from landscaped and positioning the natural bollards.
Constable Le Pelley says feedback has been coming in since before the work was completed.
"We've had dozens of cars coming around, everyone stopping and saying 'well done', 'thank you very much indeed'. It's an eyesore that's been a blot on the landscape that's gone.
For the last two or three years, whilst we've been going through all the legal loopholes and getting all the permissions in place, people have been making regular complaints at the parish surgeries about it. Some saying 'why did it take so long' but that's just the way that Guernsey law works, I'm afraid."
The boulders will be painted white in the next few days to ensure that oncoming vehicles can see them in order to avoid accidents.