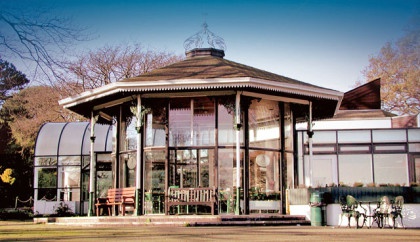 Guernsey Museum at Candie will start the season with a collection of photographs illustrating the abundance, majesty and vulnerability of life on planet Earth.
The Wildlife Photographer of the Year competition, now in its fifty-fifth instalment, is owned and operated by the Natural History Museum, London, and the collection of stunning images exists as a touring exhibition. Guernsey Museum is one of the few places outside London, and the only place in the Channel Islands, to see these photographs.
Helen Glencross, Acting Head of Heritage Services, says there is something for everyone: 'I am sure it will delight and inspire all our visitors, whether they enjoy seeing the variety of animals on display or appreciating the beauty, the humour or the message in some of the world's very best wildlife photography. We are delighted to host this popular exhibition again this year.'
There have also been changes in the Discovery Room, the Museum's hands-on learning area, where the theme for the year is 'communication'. Visitors can step into the Code Room, inspired by Bletchley Park, to learn about secret messages and try out the unique Candie Code Machine.
Also on display for 2020 is a display of telephones from the Museum collection. These range from late 19th century telephones up to the heavy mobiles of the 1980s and the present day.
The Guernsey Arts Commission host their first exhibition of the year in the greenhouse gallery, entitled '7 Nocturnes East'. Local producer Flexagon has created seven soundscapes blending Guernsey's early morning environmental sound with ambient music. Using both electronic and traditional instrumentation, the music created is layered and immersive.
Seven artists who have responded to the soundscapes and the environment will feature in the exhibition. The artists
are Adam Stephens, Aeva Joy Magdalena, Bozena Pollock, Bridget Spinney, MaryJane Orley, Monika Drabot and Zone
Comic.
In the lobby area, a detailed ink drawing by the artist Olivia Kemp, 'The Where That Was', will be on display. Inspired by her 2017 residency in Guernsey, it was exhibited at Buckingham Palace in 2018 and is kindly loaned by Art for Guernsey.
The Museum has been closed since 1st January to allow essential maintenance and exhibition changeovers to take place. Both Wildlife Photographer of the Year 2019 and 7 Nocturnes East start on 31st January and finish on 22nd March. The Code Room and telephone display run until 31st December 2020.