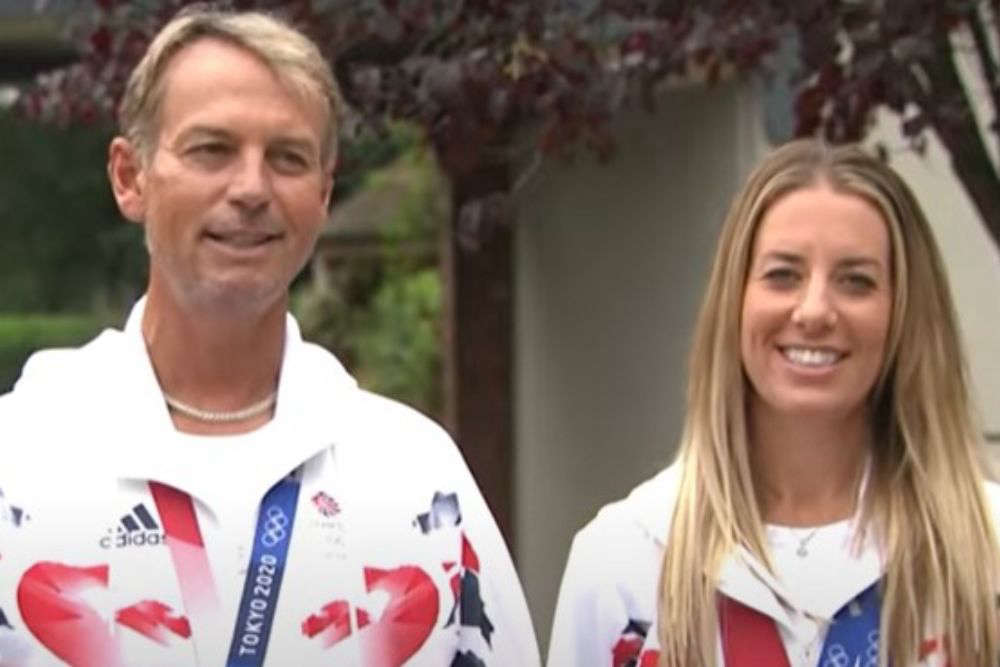 Carl Hestor and Charlotte Dujardin
Sark's Olympic Dressage hero says he will now be focusing on the next Olympic Games in 3 years time.
At the age of 54, Carl Hester might be Team GB's oldest Olympic competitor, but he has a young horse that will be perfect for the next games in three years time.
Carl, who won a bronze medal in the team Dressage final in Tokyo alongside teammates Lottie Fry and Charlotte Dujardin says the lack of audience suited younger, inexperienced horses.
"I think the biggest difficulty was the heat and humidity for the horses, because of course you can prepare people and tell them what to expect, but for the horses it was quite different. Charlotte and I were on very young horses this time.
"When I think back to London 2021 and riding into that arena with the atmosphere, the electricity and the sheer volume of people, you really did need to have a horse that knew what that was about. I think that if we would have had these two young horses then the atmosphere would have affected them."
"The fact that Paris is only three years away is great because it feels like we are already thinking about it. These horses that we have ridden this time will certainly be capable and ready of doing Paris and will be in their prime."
This is Carl's third Olympic medal after he won gold in 2012 and silver in 2016.