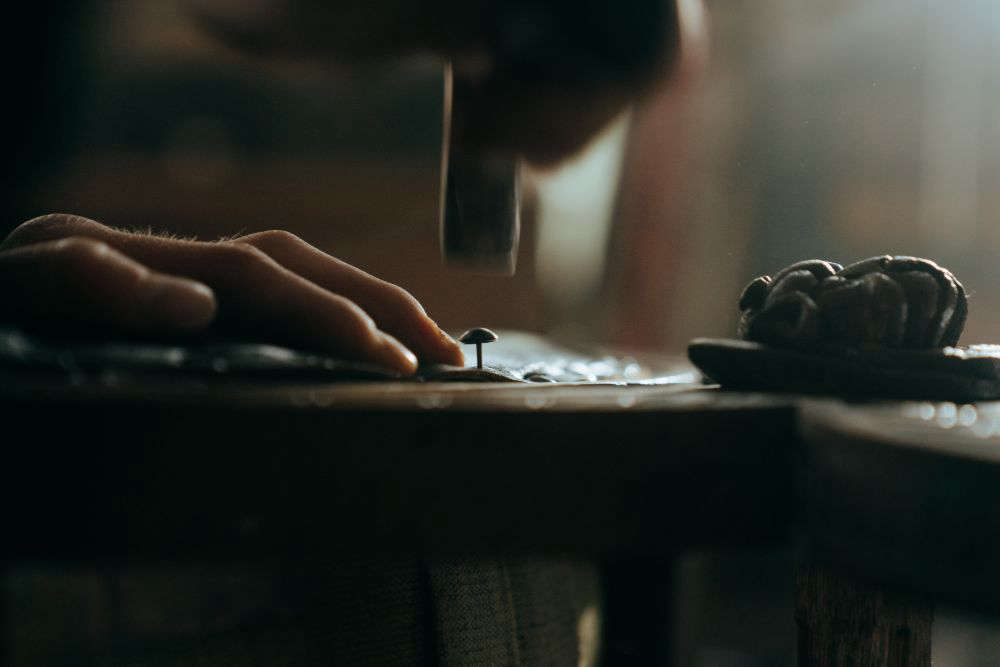 Guernsey Waste is looking for a new partner to fix and upcycle furniture and other discarded household items that would otherwise go to landfill.
The charity GO has been providing the 'Repair & Reuse' service since 2017, giving a new lease of life to and finding new homes for more than 100 tonnes of unwanted goods through its shop.
Its contract expires this summer and GO - short for Giving Opportunities - has decided to refocus its activities on training islanders facing social or workplaces disadvantages.
Justine Gaudion, from the charity, says the recycling scheme was so popular it became challenging to maintain the quality of its training provision
"The partnership has been such an amazing journey for our staff and trainees, it was a very difficult decision to move on, but providing quality training experiences became a challenge when managing the volume.
With the original contract coming to an end, it was the right time to refocus our attention on GO's core aim. That is providing training opportunities for
islanders to overcome barriers to employment due to social or communication difficulties. We therefore think the time is right to give someone else this unique opportunity and we wish to thank the States team for giving us both the opportunity and their full support throughout our journey."
Charities, not-for-profit groups or businesses are being invited to express an interest in taking over.
Any new contractor could take over the current reuse operation based at the Household Waste & Recycling Centre at Longue Hougue.
Another option being considered is a partnership with multiple organisations, each potentially specialising in different items.
Waste Prevention Officer, Tina Norman-Ross says the reuse partnership has really taken off:
"The opportunity we've had with GO has been incredibly successful in terms of items that we have diverted from going to waste but also the social benefits that I feel GO has brought to the project. But the time has come when they want to step back and focus on their core aims which is training opportunities."
Tina says the scheme is really about waste-prevention.
"We are specifically not being very prescriptive in what we are asking for. So, if you think you could contribute to this initiative then we would like to hear from you and then we will be going to a formal expressions of interest process.
Our recycling figure is currently at around 72% which is a fantastic achievement and puts us right up there with the best in the world. The Repair & Re-Use element does feed in to that and we do take the figures from the materials diverted at Longue Hougue, they do contribute to that excellent recycling rate so it's very important for us."