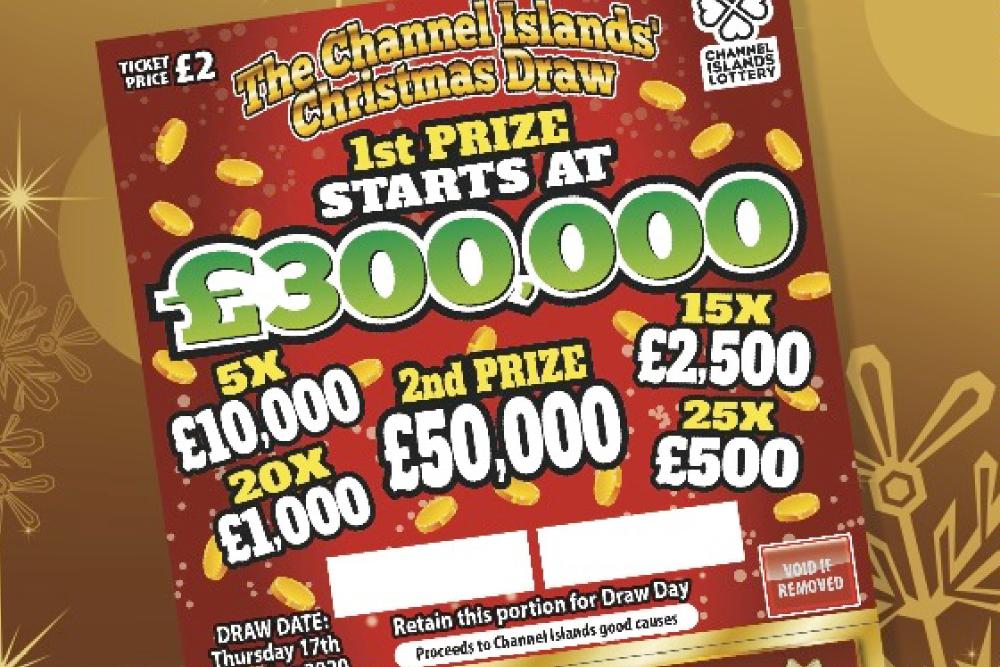 The top prize in this year's Channel Islands Christmas Lottery is now up to more than half a million pounds.
It will continue rising beyond £500,000 as more tickets are sold, with all the proceeds going to local good causes.
Lottery organiser, Jon Taylor, says ticket sales have continued to rise:
"The first prize was always going to rise slower than in previous years, but If the pattern we have seen in the last two weeks continues we are confident the first prize will get towards the £1million mark in time for the draw."
The winners will be drawn in just under two weeks, on Thursday 17th December.