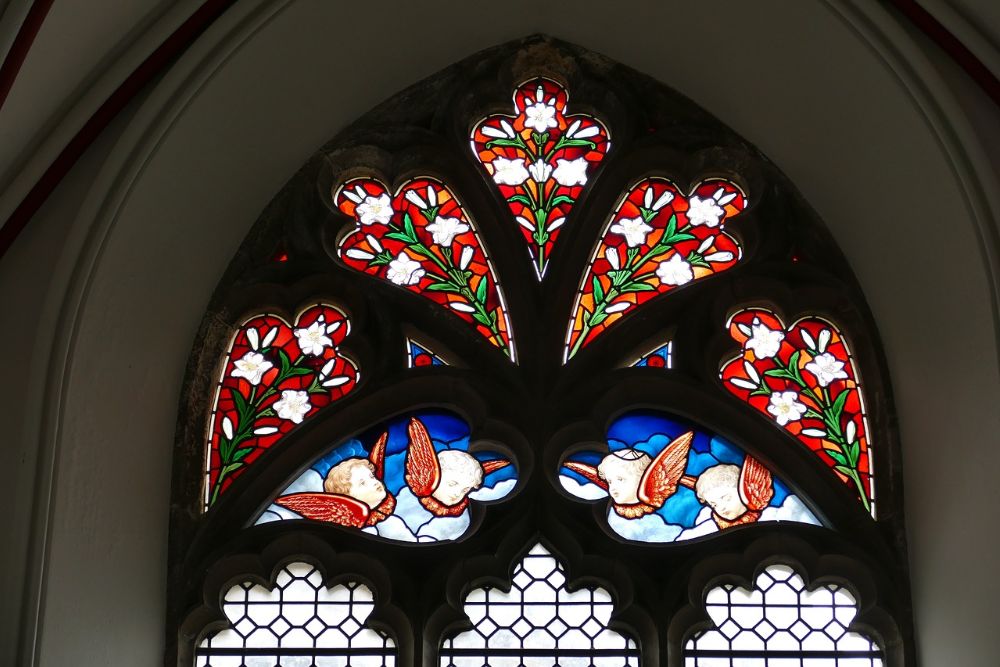 The Deans of Jersey and Guernsey have written to their colleagues and congregations about a wider-ranging review of all past safeguarding cases.
Past Cases Review 2 follows a similar investigation between 2007 and 2009 into the Church's handling of child protection matters.
It involved the scrutiny of personal files of all clergy and others with roles within Channel Islands churches - to identify any potential risks to children or cases that had not been 'appropriately managed'.
An Independent Review Board found gaps with the process, and - as a result - this second Past Cases Review began in the Channel Islands in December 2020.
"PCR2 has a much wider remit than the original review, in that its timeframe has been extended and, perhaps more significantly, that survivors of Church related abuse have been asked to contribute and form an integral part of this process.
This latest review will involve examining all safeguarding case papers (both those involving children and vulnerable adults) and will ensure that the voices of survivors are heard." - Diocese of Salisbury spokesperson.
The details of the renewed review follow the conviction last month of a former Guernsey vicar for indecently assaulting an 18 year old man.
In a letter from Guernsey's Dean says he is 'very sorry and saddened by John Moore's actions' and the 'significant impact this will undoubtedly have had on the victim and his family.'
"Once more, I extend my deepest sympathies to all who have been affected by this unacceptable behaviour."
Both the Very Reverend Tim Barker, and Jersey's Dean, Very Reverend Mike Keirle write:
"I want to take this opportunity to reiterate to you how seriously the Church of England takes safeguarding. I want to ensure that the churches across the Deanery (of Guernsey and Jersey) and any activities undertaken within them are as safe as possible. I am concerned particularly to protect and care for all those who are vulnerable."
The Diocese of Salisbury has appointed former senior police officer Tracy Hawkings as Independent Reviewer, to conduct the review into the Channel Islands Past Cases and it has established a PCR2 Reference Group, to provide independent oversight.
The group includes the Island Deans, a variety of representatives from organisations outside of the Church and a representative from a survivors' organisation.
The letters from the Deans continues:
"I encourage anyone with any information regarding church-related abuse to be part of this process. No matter when an incident took place or whether it has been previously reported, you can make direct contact with the Diocesan Safeguarding Advisor, Jem Carter, by emailing jem.carter@salisbury.anglican.org
I recognise that abuse has a life-long impact on victims and that some people may not yet feel safe or able to speak to the Church directly. As a result, a dedicated telephone helpline has been set up: 0800 80 20 20. This is run independently from the Church by the NSPCC. It can be used to access support, but also to provide information and raise concerns about abuse within the Church of England.
Alternative independent support can also be found at SafeSpaces, a dedicated scheme set up to assist those subject to abuse within faith settings. They have recently extended their remit to incorporate the Channel Islands. The address is https://www.safespacesenglandandwales.org.uk/"
The Deans add that at the end of process they will be able to say that 'all known safeguarding cases across the Channel Islands have been appropriately managed and reported to statutory agencies or the police where appropriate'; that known victims have been considered and supported; and that 'all identified risks have been assessed and mitigated as far as reasonably possible'.