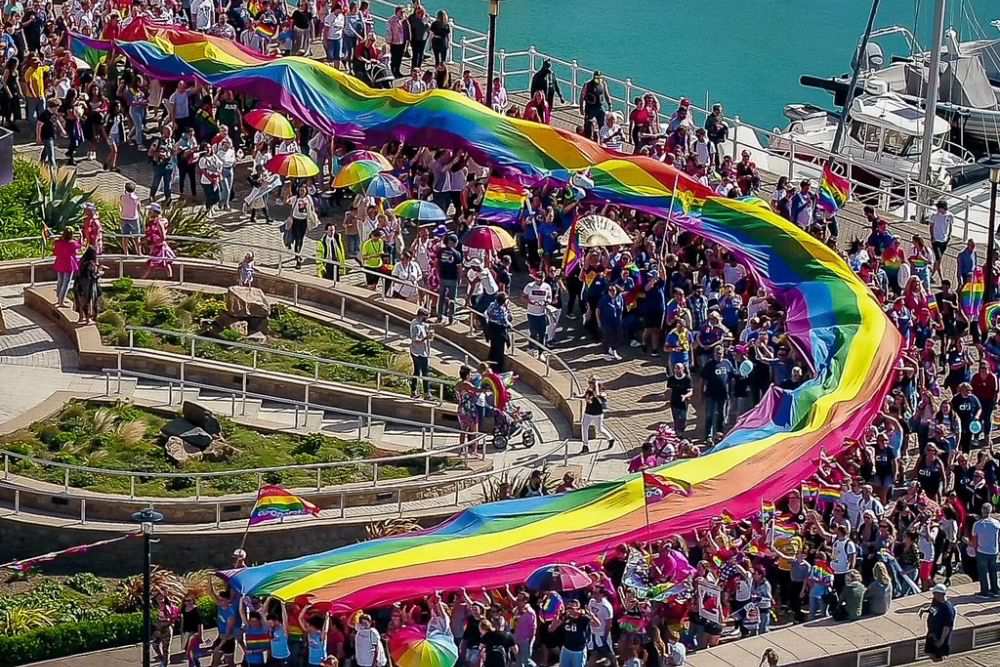 Guernsey will grow its 'Pride at the Princess Royal' event following the cancellation of the main CI Pride event in Jersey.
The event, to be held in Jersey on Saturday 21 August, became another victim of the pandemic. Organisers said that changing restrictions and increasing Covid numbers made it impossible to run safely.
Liberate CEO Ellie Jones says cancelling the Jersey event was the right decision:
"Safety's always paramount at these big events and the team in Jersey have put in so much work - I can't even imagine how they feel to have to cancel that after the amount of work we know that goes into putting on a Pride event. We can't put the community at risk, and that's had to happen.
"We're in a lucky position in Guernsey to be able to actually take on the mantel and proceed with a bigger event than we had planned here.
"Speaking with the Jersey team - we talk a lot to each other and especially trying to work out what we're going to do this year and also what we're going to do next year to make it even bigger and better for everybody that has missed out. We do have to take into account that it could've been a super-spreader event and we'd have hated that to have happened. So, we believe that it was the right decision as disappointing as that is.
"We don't see any problems in holding it over here. The majority of the activities will be outside in the open air. It's going to be a lot smaller than we usually organise and more spread out. When we have Pride in Market Square people have been packed in quite tight. We will be looking at procedures to ensure people stay safe.
"We had hoped to livestream everything from the Jersey stage so the two islands could be linked together. Jersey are looking at having an online Pride this year when they livestream what is happening in Guernsey. We may have some special drag queens coming over from the UK but I can't say too much about that now."