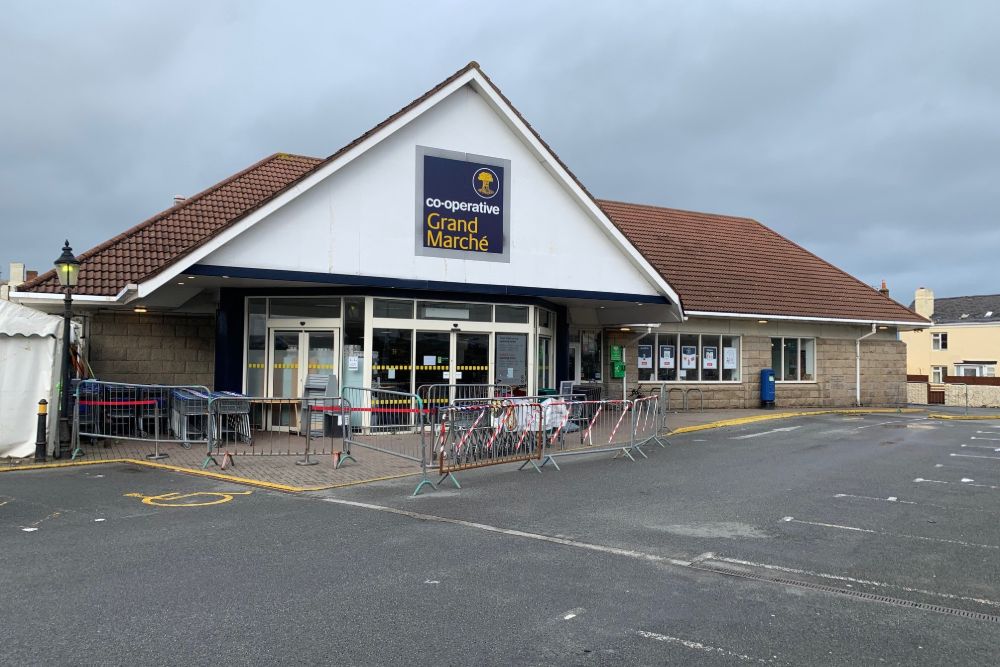 St Sampson's Grande Marche remains closed today (1 February) after two members of staff tested positive for Covid-19.
The store has been deep cleaned and all staff have been tested.
Customers have been told they do not need to self-isolate unless they are contacted by the Contact Tracing Team.
Chief executive Mark Cox has spoken to Island FM:
"All of our colleagues have been tested yesterday. We have kept the store closed today as we're waiting for those test results coming back today from government this morning. We wanted to make sure we took safe measures to protect our staff and customers alike. It is precautionary as we wait for those test results."
He praised the speed and efficiency of government.
"We're really grateful for the work Public Health Guernsey have done and some of the other government colleagues in supporting us over the weekend and making sure all our colleagues can get tested."
Mr Cox says they now waiting for the remaining test results to be returned.
"We've got a very small cluster at the moment and we've started to see the results coming through this morning. They are negative, which is great news, but we're still waiting we haven't had all those colleague results back.
We want to reassure customers and our colleagues that we have taken all the steps that we can. The store has been totally deep cleaned and hopefully we'll be open and back trading tomorrow."