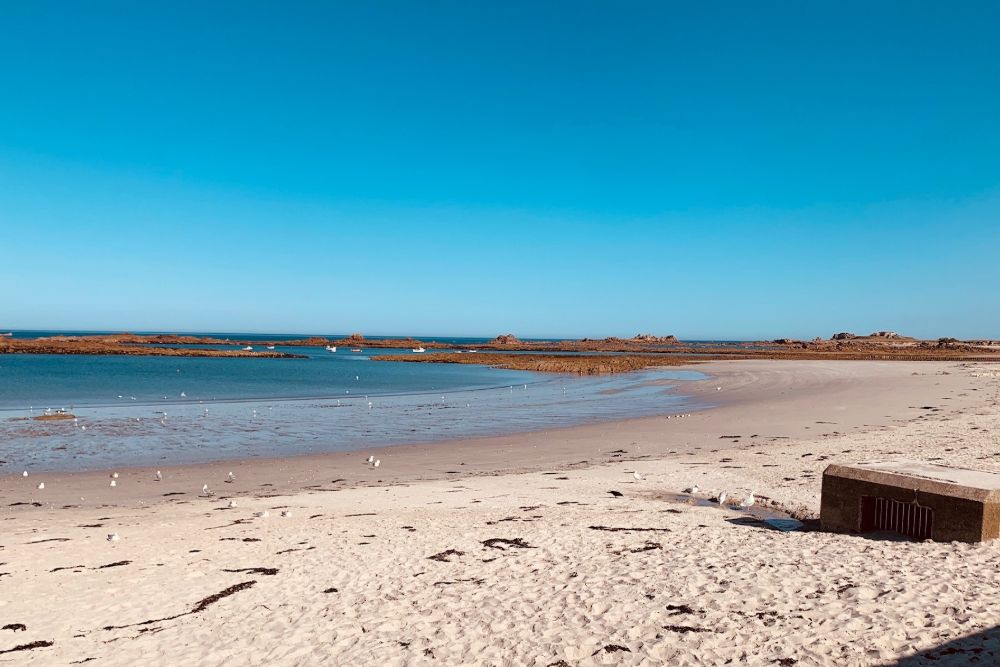 Beach users at Cobo have told Island FM they're unconcerned about the risk from E.coli being found in the water at the beach.
Government advice to avoid swimming near the outfall at Cobo has done little to deter regular swimmers at the bay.
After a series of poor water quality results in recent weeks, Agriculture, Countryside and Land Management Services, which manages coastal areas on behalf of the States, has advised anyone coming into contact with the water to immediately practice good hand hygiene.
An initial warning was issued last Wednesday, and the presence of E.coli in a water sample from the outfall was confirmed on Friday.
Environmental Health and Guernsey Water are investigating the source of the pollution.
There is a risk swallowing contaminated water could cause diarrhoea and abdominal pain.

One 90-year-old regular beach-goer had this to say:
"Naturally you keep the children away from there... and I don't go there.. and providing you don't swallow it... I'm not a great swimmer, I just swim across over there and back again. So that's all I do. And as far as I'm concerned, if I die tomorrow, at 90 years you don't care, do you?"
Island FM also spoke to a woman who had just had a swim. She said:
"I swim most days and I just think well, there's germs in the air, in the sea so it doesn't put me off. I might have gone slightly that side of the bay but it certainly hasn't put me off."