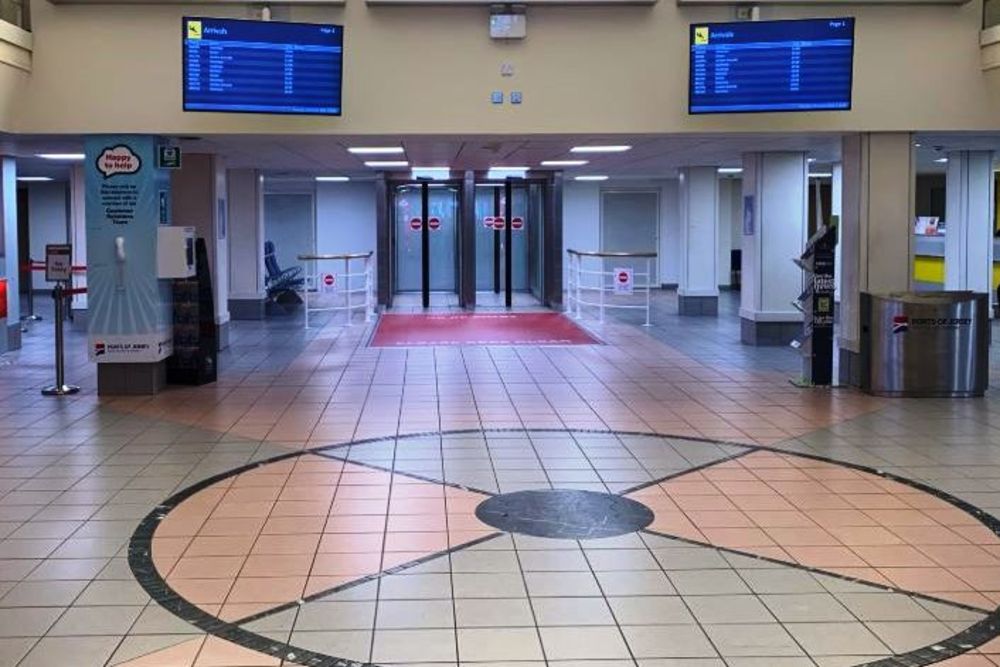 Anyone arriving into Jersey is now being asked to self-isolate for two weeks.
The Jersey Government introduced new rules at midnight - regardless of what countries you've been to or whether you have any symptoms.
It includes travellers returning from the UK, Guernsey, Europe and the rest of the world.
The advice says solo travellers who live on their own should self isolate, while a family or group who travelled together - or the family of a solo traveller if they live together in the same home - should all go into self-isolation immediately.
It comes after a rise in the number of confirmed cases of COVID-19 in the island to 10, including two people who hadn't been away.
Anyone who develops flu-like symptoms while in self-isolation is being asked to call the government helpline straightaway.
All travellers arriving in Jersey must now self-isolate for 14 days. This is regardless of whether they are displaying flu-like symptoms or not: https://t.co/LuAauAkMha pic.twitter.com/rlFUPw5qaH

— Government of Jersey (@GovJersey) March 20, 2020
A government spokesman says passengers returning to the island with no symptoms can use public transport to get home, as long as they practice 'social distancing' during the journey and it doesn't last longer than an hour.
Islanders with no symptoms returning home can also use their own vehicles or be collected by a friend or relative at the airport - but the Government says the vehicle should be cleaned after use.
Anyone showing coronavirus symptoms will be transported home by Health officials.
The restrictions don't apply to 'essential workers' coming to Jersey, as the Government says they shouldn't affect its plan to contain the virus and its important to keep the island running. Anyone who develops symptoms of coronavirus, or has any contact with someone who has it will be asked to follow the same public advice and self-isolate.
Visitors to the island are now being told to stay away unless they have the means to self-isolate for 14 days here.
Islanders are still being allowed to travel off-island 'if it is truly essential' - like medical care, looking after vulnerable family members or essential business that can't be done remotely.
---

Coronavirus Advice
If you think you might have the virus, you should self-isolate and call the Health Department's coronavirus helpline:
01534 445566
It's open every day between 8am and 8pm. Calls outside these times, or when the line is engaged, won't be answered straight away - but we're told to leave a message and Health officials will call you back.
Please don't visit your GP or the Emergency Department at the General Hospital if you think you have the virus.
Coronavirus symptoms are similar to that of the flu - a combination of a cough, fever and aching muscles. If you've had any symptoms, even if you haven't travelled abroad, we're being told to self-isolate until they clear up (for a minimum of seven days).
Anyone who has come into contact with a person confirmed to have the coronavirus should stay in self-isolation for at least 14 days.
All the latest information can be found on Gov.je.