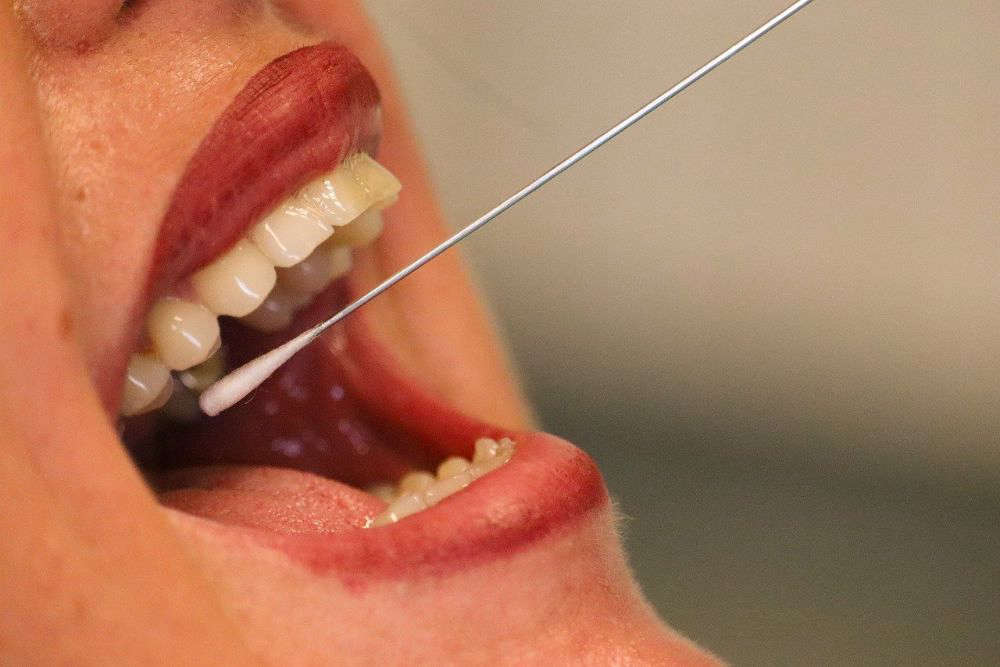 PCR testing is being further scaled back in Guernsey. They will only be available in healthcare settings.
From Friday (1 April) PCR tests will only be used to diagnose Covid-19 when people are admitted to hospital, care homes and the prison.
The testing tents at the PEH and the East Arm are being removed.
Confirmatory PCR tests were scrapped earlier this month for people testing positive on a Lateral Flow Test.
Islanders were asked to rely on their LFT result instead because, pathology lab services were stretched due to a surge in infections.
Now the government says the use of PCRs is being cut further so that they will no longer be available to people who have symptoms but are testing LFT negative.
Pre-travel PCR testing will continue to be available via GP practices.
Testing for those in Education remains unchanged up to the Easter break. Measures for after the school holidays will be 'considered in the coming weeks'.
The States of Guernsey says islanders can continue to collect free LFTs when they are running low, but is asking people not to stockpile them.
"This is important as we must maximise the use of our existing stocks of LFTs, as the UK Government has confirmed that we will not receive any further supplies free-of-charge.
We will further review our guidance on the use of LFTs towards the end of April." - SoG.
When to LFT:
• If you're symptomatic (if the first test is negative, please repeat after 24 hours)
• If you're the household contact of a positive cases (LFT for seven days). Nonhousehold contacts do not need to test unless symptomatic
• If you're visiting someone vulnerable
• If you're going to an event or large gathering
Businesses are no longer able to get packs of Lateral Flow Tests from the States.
"As we continue moving forwards and towards a more "normal" existence of living responsibly with COVID-19, and therefore managing infections in line with how we manage other respiratory tract infections, it was always our intention to further scale back the use of PCRs. We cannot maintain the testing tents forever nor the demands on the Pathology Laboratory.
We've been incredibly grateful for the support we've had from the UK Government throughout the pandemic, especially regarding the supply of LFT packs free-of charge and COVID-19 vaccines. This has been fantastic, but it is understandable, given decisions in the UK about its own testing strategy, that we will no longer receive those LFT packs.
We have healthy supplies of LFTs currently, but we need to manage them, which means no stockpiling by the community. We also needed to
stop providing LFTs to businesses for use by their staff as we are focusing on symptomatic testing, protecting of vulnerable people and mitigations to minimise the risk of superspreading events.
We would therefore ask islanders to continue doing LFTs where is it appropriate to do so. This is when you're symptomatic, visiting someone vulnerable or heading to an event. We will further review our use of LFTs later in April." - Dr Nicola Brink, Medical Officer of Health.
The latest weekly Covid-19 case numbers, published on 29 March, show there has been a drop in new infections.
There are 2,358 known active cases, with 13 of those in hospital.
Health staff working on the scheduling and testing teams have been recognised for their part in taking more than 200,000 swabs since the start of the pandemic.
The PEH drive-thru tent, which is being taken down this week, saw about 1,000 people a day when infections peaked.
"We are exceptionally grateful to all the services that we have worked alongside and those that have supported us to make this all happen over the last two years.
The team have experienced things never expected in their career and I feel exceptionally proud to have seen them step up every day during this pandemic to deliver such a successful testing strategy.
We wish to thank the community for all its support." - Cherie Norman Covid Scheduling & Testing Team Manager.