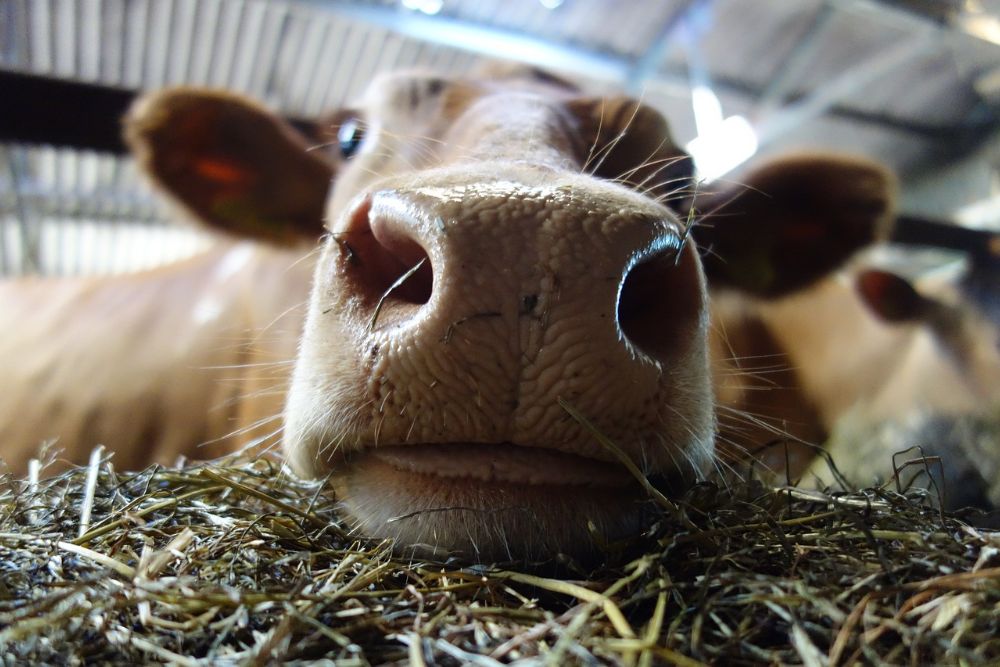 Guernsey Dairy says it has to overhaul how it operates to deal with falling fresh milk sales.
Farmers are producing around one million litres a year more than is needed.
The dairy says it is reviewing its product range, pack sizes, retail prices and marketing to mitigate the decline.
It says it has to address the shift in younger consumers choosing plant-based alternatives.
The dairy has to take all milk produced by local farmers that meets criteria - currently around 8 million litres a year. But it only needs 7 million litres to meet existing demand.
"We are very aware of the changes in consumer habits and are working on a strategic marketing plan to mitigate the decline in liquid milk sales. As part of this initiative, we are reviewing our existing milk-product range with a focus on market share, price points and positioning. This may entail a change to pack sizes and product listings as we look to ensure all products make a positive return on our investment. Retail and trade prices will continue to be monitored to ensure we remain competitive within our target market sector which will help to sustain the local dairy industry and its contribution to the community." -Andrew Tabel, general manager of Guernsey Dairy.
Guernsey currently has 13 local dairy farms and around 1,450 milking cows.
Marketing will focus on the health and environmental benefits of local milk and dairy produce.
"We love seeing our 'Golden Guernseys' grazing in the fields and most islanders understand the significant contribution the local dairy farming industry makes to the look and feel of our island. At the same time farmers rely on milk sales to maintain viable businesses, supporting their herds and managing our countryside. One will not exist without the other, which is why it is important that we continue to encourage islanders to support the local dairy industry by buying our products."
The dairy is also investigating other uses for the surplus milk, and making efficiencies to cut energy and water usage.
Bosses say it is challenging, given its near 70 year old site, and that 'development of a new, more modern facility, either at the current site or a new location, will provide further opportunities to introduce operating efficiencies'.
The States has agreed proposals to progress investigations to a new facility, which is expected to be completed in 2024.