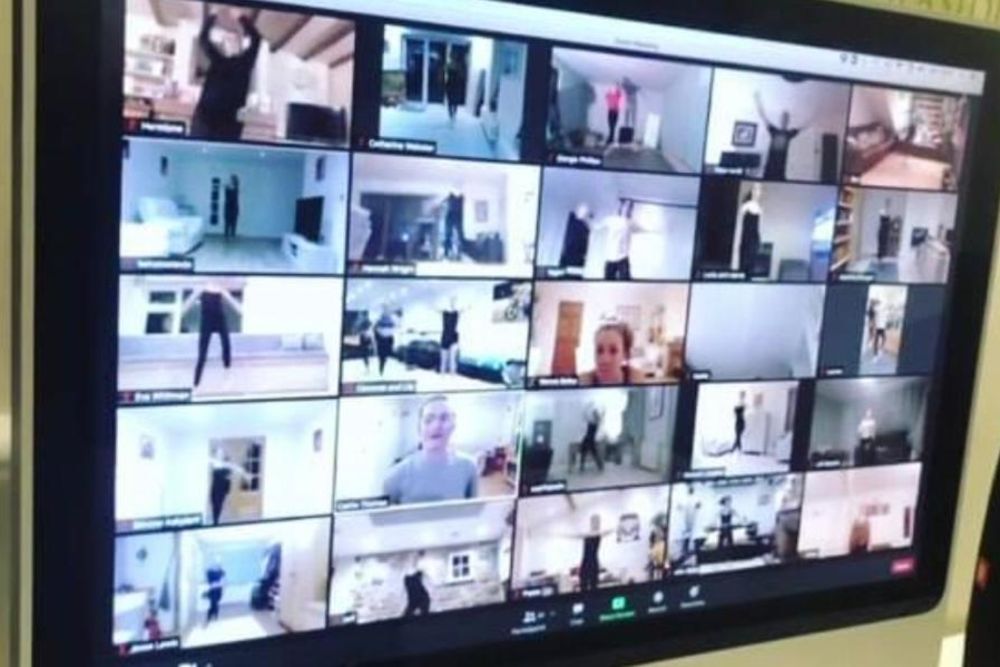 Island FM has caught up with one of Guernsey's Dance and Theatre schools to see how it is getting on during the island's second lockdown.
Following the States' sudden lockdown announcement on 23 January, all schools, clubs and extra-curricular activities had to halt face-to-face teaching.
Many of Guernsey's Dance and Theatre schools are now offering their classes online, similar to how they operated in lockdown last year.
Island FM has been speaking to the Guernsey Academy of Theatrical Education (GATE) to see what it is up to during the current restrictions.
Catherine Webster, Co-Principal of GATE, says things are running well.
"We're getting by, we've done it before. So, we've transferred the timetable onto Zoom and apart from a few WiFi issues now and then, especially for the children, we seem to be getting on really well.
"Their (the children's) enthusiasm is good at the moment and we're hoping that will continue, but it becomes harder as time goes on - especially for our youngest members of the school."
Mrs Webster added that they wanted to offer something to look forward to during this difficult time.
"We moved very quickly last time as well because we wanted the children to feel there was still something for them, because this time as well, it's always a big shock for everybody.
"It was important for the children to feel there was still a continuity, still seeing us as their dance teachers and that their classes will continue, albeit differently. We went into lockdown on the Saturday and by Monday our timetable was back up and running."
Many dancers across the island were very busy in the lead-up to the end of January, rehearsing for and competing in one of Guernsey's biggest dance events - the Festival of Dance - which ended abruptly.
"I just felt it was extremely unlucky that so many events had taken place before Christmas and that the outbreak happened to fall during that week, which was a real shame for all the children.
"But, actually we are just so grateful that our States stepped in when they did. They made exactly the right decision because we needed to stop it as soon as possible."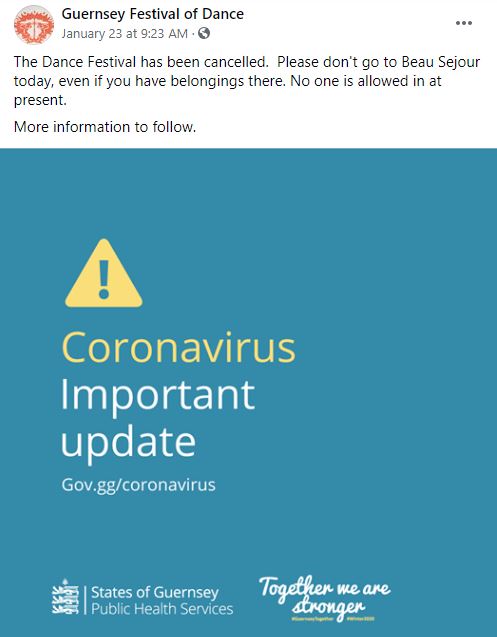 There are some advantages to teaching online though, as Catherine says they have had some special guest teachers.
"Possibly, the one really good thing about Zoom is that you don't have to be in Guernsey to teach. We have some great contacts in the UK who haven't been able to come over, but they have covered some classes for us.
"For example, we run Masterclass Ballet Classes on a Saturday and we had Amanda, who is ex-Royal Ballet and ex-English National Ballet Soloist, take those classes for us one afternoon."
During the half-term break, GATE Students could also occupy themselves with a week of online workshops.
"We are running some free workshops over half term. The weather's not great, people can't do a lot with their children, so we're doing some musical themed workshops to keep everyone's spirits up."
Island FM understands more than 80 families took part on Fridays session. The student's parents, grandparents and siblings got involved too, and all learnt and danced a routine from the musical 'Joseph and the Amazing Technicolor Dreamcoat'.
"It was such amazing fun, and really heart-warming during lockdown!"