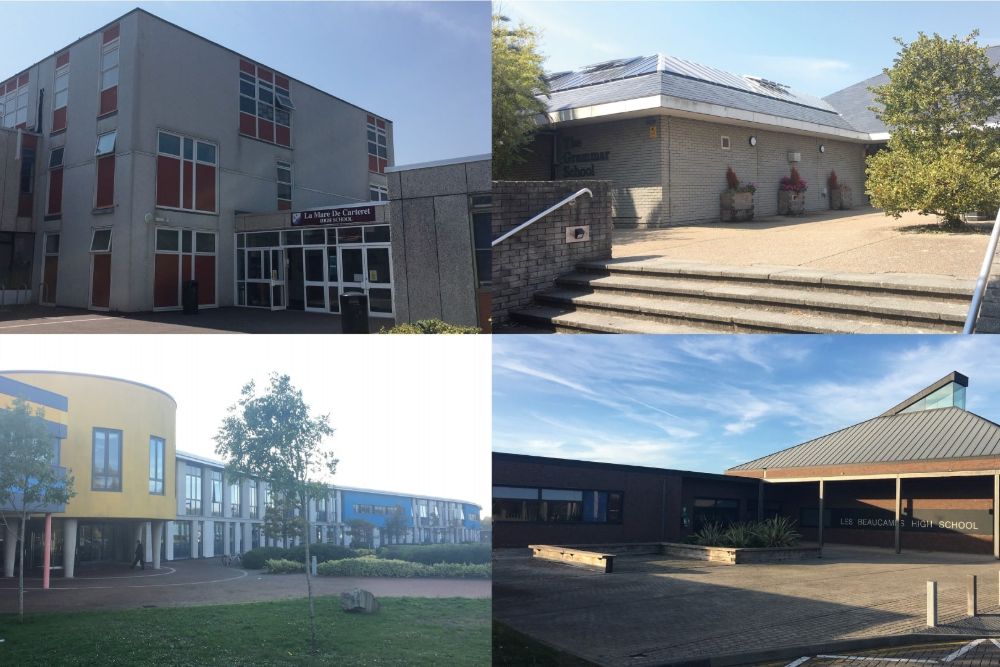 Credit: States of Guernsey
Education Sport and Culture says it's 'deeply concerned' by an attempt to get the two-school model for secondary education back on the table, but Deputy Tina Bury says her amendment has been misrepresented.
ESC says the amendment seeks to 'drag its work backwards', and that it's view is clear - that the two-school model should be 'consigned to history'.
Deputy Tina Bury's brought an amendment to the Government Work Plan - being debated this week - against cancelling a previous States decision for a comparative review of secondary education models.
ESC believes three 11-16 schools and a post 16 campus is right for Guernsey and intends to being that before the States in May, along with all its evidence.
ESC President Deputy Andrea Dudley Owen says her committee 'wants to move forward and does not want to be delayed by reigniting any debate on the feasibility of two schools when it has been so roundly rejected'.
"Past political decisions have not served Guernsey well and there is a huge amount of work for us to do, repairing relationships with staff and strengthening a seriously depleted Education office. "
She says the amendment might be well-intentioned but is unnecessary, that the two school model should be consigned to history and that the committee 'won't budge on that'.
'"The amendment brings the two school model back, front and centre to discussions, dragging us backwards, as a small number of our colleagues in the States this term seem committed to doing. We have listened carefully to the voice of the community over the last 18 months on this emotive subject, and what we have heard is that the two-school model is completely at odds with what the community, including the majority of secondary school staff, want."
Deputy Bury has hit back at what she's called the 'surprising language' in the committee's statement - and says it characterises her amendment in a way that is misleading.
"... the Committee for Education, Sport and Culture suggests that my amendment seeks to 're-insert' the two-school model 'front and centre' into the debate on secondary education. My amendment does nothing of the kind: it just asks that the review that the Dudley-Owen 'Pause & Review' Requete called for is published as originally intended, in the interests of transparency and good governance."
Deputy Bury says only by publishing the previous review will States members be able to make a properly informed decision.
"This is important because the review is not a simple case of comparing different models against each other: the comparison actually will allow us to understand how different factors, combined in different ways, affect the quality of education and value for taxpayers' money. This will help us to assess the relative strengths and necessary compromises in any given model, including the one the Committee is now proposing.
"...Surely it is all relevant? Which criteria (of the terms of reference) do the Committee think are not? They have chosen one of the options modelled so it's fair to assume they would only have done so on careful consideration of all of the criteria – and if the evidence supports their model as the best one then surely they have nothing to lose from publishing it in full."
ESC will ask States Members to reject Deputy Bury's amendment.