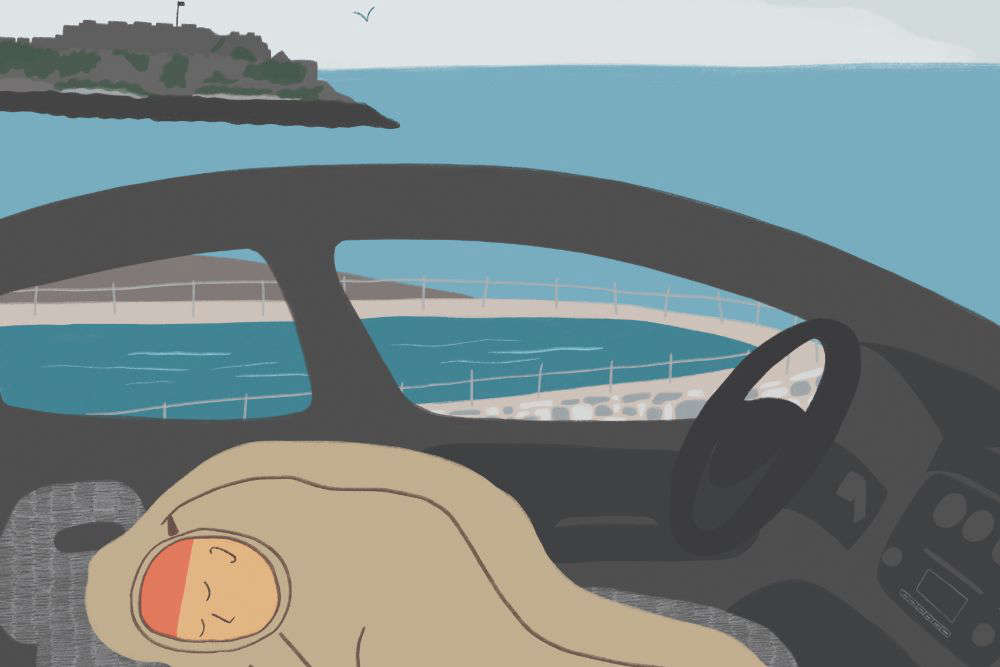 Picture courtesy of Ems Le Tocq
Homeless Network Scotland will spend the next few months working out if there's a need for specific help on the island.
The Guernsey Community Foundation recently brought together a number of experts to look at the issue of homelessness.
Its CEO, Jim Roberts, says while Guernsey doesn't have an obvious homeless problem, and there aren't people sleeping in shop doorways, it does have people without a permanent address:
"There are a number of people that are sofa surfing. They don't have a fixed address, they're reliant on the charity of other people, extended family or friends, to put them up for a bit. There's a significant problem. We do have people sleeping rough in bunkers, garages and Candie Gardens as well."
The latest States figures, for 2021, show that 1100 people are described as being 'insecurely housed,' a figure that's nearly doubled since 2016.
Jim Roberts says the Foundation has chosen Homeless Network Scotland to assess how a charity could help these people, and what resources it might need:
"They've got 40 years experience in homelessness prevention. They'll be working with us for six months, and working with people who have experienced homelessness, to put together a report for the Foundation, making recommendations about what a local charity should look like, and what it should do, and how it should be staffed."
The news comes as latest figures show the average house in Guernsey is selling for just under £614,000.