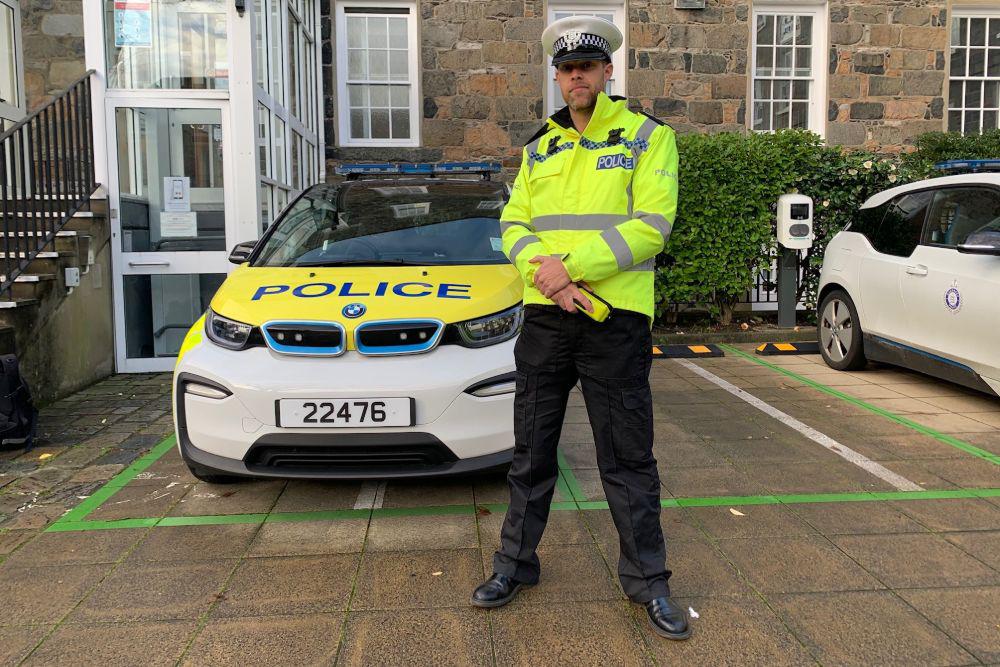 Inspector Tom Marshall, Roads Unit, Guernsey Police
Guernsey Police are warning drink drivers they will use their powers to seize and in the most serious cases, crush their vehicles.
The force has launched its annual Christmas anti drink-drive campaign, reminding islanders to take a cab, walk or nominate a designated driver to get home after a night out.
Five motorists were arrested for suspected drink-driving this past weekend alone.
Inspector Tom Marshall from the Roads Unit of Guernsey Police says they're always on the lookout for drink drivers but they're stepping up patrols over the festive period.
"Our officers are out all through the year carrying out checks in relation to drink-driving, but over this period there will be a number of stop-checks being carried out. So it may well be that people will see officers carrying out stop-checks, not only early evening, there will be checks first thing in the morning and various other times of day."
Being caught for drink driving could result in a fine, a driving ban, prison and you could even have your vehicle taken off you.
Bailiwick Law Enforcement is warning islanders of the potential penalties of getting behind the wheel while over the limit.
This includes having a vehicle confiscated, if the court grants forfeiture of vehicles involved in drink drive cases.
Inspector Marshall explains what is in this year's campaign video.
"We have got some options about what to do with the vehicle. We could sell the vehicle and put the funds from that into other road safety initiatives, we could potentially repurpose the vehicle and use it for policing purposes or training purposes, or potentially we could also crush the vehicle and the video does show that process taking place."
Andrea Nightingale from the Health Improvement Commission says it has worked alongside law enforcement for many years to drive home the message that drink-driving isn't acceptable.
"It isn't the norm to do it and we want to catch the minority and make sure that our roads are as safe as possible."
Table showing the number of islanders who were breathalysed and convicted of drink-driving since 2010.
Year

2010

2011

2012

2013

2014

2015

2016

2017

2018

2019

Individuals

Convicted

123

116

91

97

68

96

65

76

89

45

Breathalysed

763

935

746

797

763

950

851

692

581

537

% convicted

16%

12%

12%

12%

9%

10%

8%

11%

15%

8%