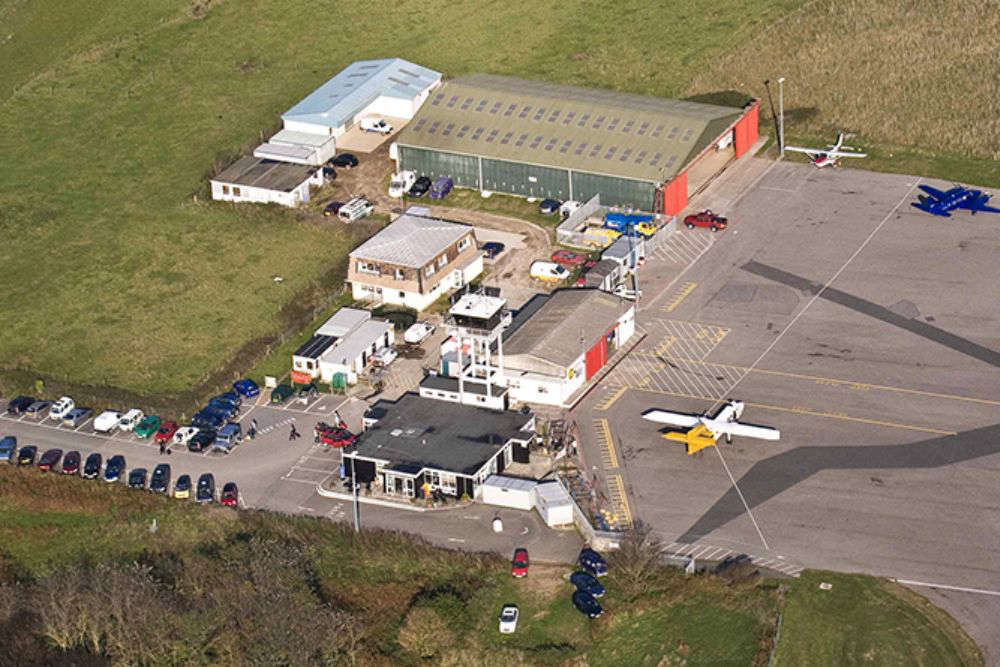 Credit: Guernsey Ports
People in Alderney can have their say on plans to expand the island's airport.
Options include overhauling the terminal building, and extending the runway so that larger aircraft can land.
Guernsey Ports and Aurigny bosses will be at the Island Hall between 1-7pm.
Ports Managing Director Colin Le Ray says using bigger ATR planes - like those operated by Blue Islands - could increase the number of passengers Alderney's able to accommodate:
"It won't be able to operate at full capacity, but it certainly could operate with more seats than the current Dornier fleets. That would obviously provide some benefits in terms of overall passenger capacity on the routes, but also some savings for Aurigny in terms of being able to reduce its complexity of fleet.
A small runway extension might also provide some benefits in terms of being able to use specialist medivac airport which currently can't use Alderney because it's too short, and that could improve facilities and lifeline services for the Alderney population as well."
Proposals for redevelopment of the airport include:
* Restoring the existing 877m runway and widening it to 23 metres, with better drainage and lighting
* Extra groundwork to accommodate larger aircraft should a runway extension be viable
* Extending the runway to the west to a total of 1,050 metres and a width of 23 or 30 metres. Improving the taxiway and apron.
* Improving the terminal building, fire station and security arrangements.
Mr Le Ray and Guernsey Ports chief operating officer Ross Coppolo along with Aurigny CEO Nico Bezuidenhout will also give an update
to Alderney States Members.
Following feasibility work, the Guernsey States' Trading Supervisory Board will make its recommendations and present a business case to Policy and Resources.
"The issue of our air connectivity is extremely important to the whole Alderney community and above all we must future-proof our airport so that the Island can thrive and prosper as an integral part of the Bailiwick. In addition, many elements of the Island Plan recently agreed and now being
put into action are reliant on resilient air connectivity.
We are aware that a number of options have been considered by the Project Team and I am sure the Community will appreciate the opportunity to understand and discuss what the future could be in this respect." - Bill Abel, Alderney's Policy & Finance Committee.