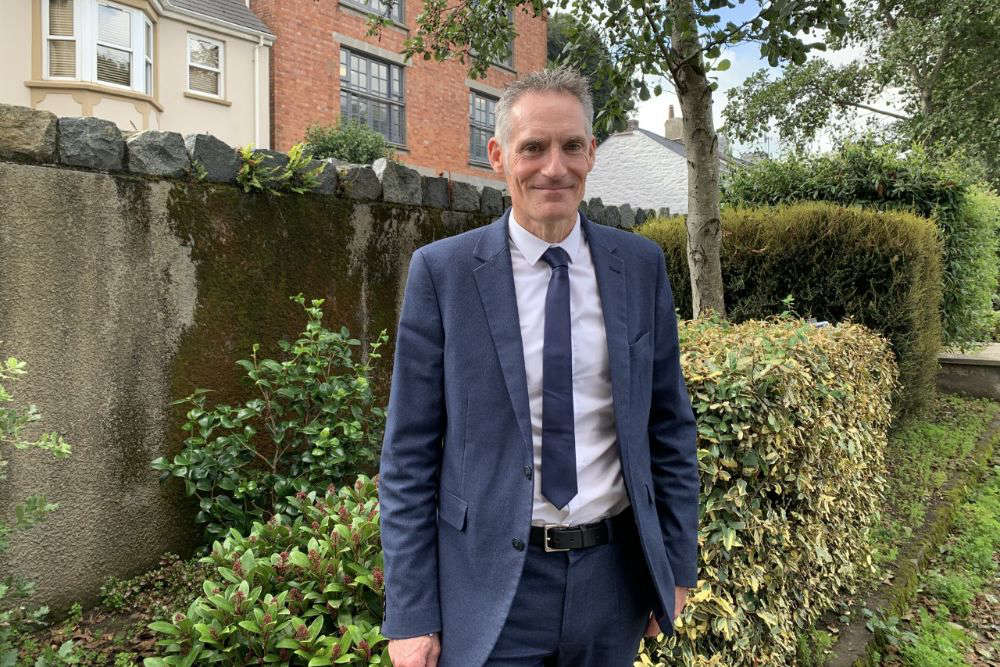 The newly appointed Director of Education says it's an 'honour' to take on the role and he thinks different views on reforms are 'healthy'.
Nick Hynes was appointed to the position two weeks ago, before deputies brought their amendments forward to be discussed in the Royal Court last week.
Following the three-day debate on the future of secondary and post-16 education, States members scrapped all amendments but voted to approve the proposals brought forward by the Education, Sport and Culture Committee.
Mr Hynes says he will support whatever plans the majority of deputies choose.
"I will always support and deliver whatever the decision is. I have confidence that the system that's been chosen and the model for post-16 and secondary that's been chosen will, and can, be successful because of the way that I know colleagues across the education service will work to make it a success for all those children, young people and adult learners.
I don't think I've worked anywhere where that hasn't been an ongoing debate with any government. I think that sort of debate is always healthy because education isn't easy and developing education systems isn't easy. They're complicated because you're trying to support learners from nought, if you like, up to 19 and then into the College of Further Education and then the Guernsey Institute for further learning up until the age of 90."
The Policy & Resources Committee is delighted to announce Nick Hynes as the new Director of Education. Nick, who has worked in local education since 2010, was selected following an extensive and rigorous recruitment process.
Read more at: https://t.co/itVopGNBi9 pic.twitter.com/DSTCcQCABV

— States of Guernsey (@Govgg) September 3, 2021
Mr Hynes previously worked as Head of Inclusion and Services for Children and Schools for more than two years. He says the time of disagreements is over and everyone in the community will have a role to play in education.
"There's been a time of upheaval, there have been times where, maybe looking from the outside, not everyone in education's been pulling in the same direction. I think we're at a point now where I've got confidence that - whether it's got to do with the secondary debate or not - colleagues within the education service and across schools are really high-quality leaders.
They really deliver high-quality education and it's about demonstrating to the community can have trust in our education system to deliver those high-quality outcomes. But, also saying to the community that they have a responsibility and a really important role in delivering education across our community because we want children who are not only achieving academically good outcomes, but are actually good well-rounded people who have positive mental health, the ability to build up good relationships and they understand their role in supporting a good community."
Previously, Deputy Heidi Soulsby, from the Policy and Resources Committee, welcomed Mr Hynes into his new role saying he is 'highly experienced' and has had a 'proven impact' in Guernsey and in the UK.