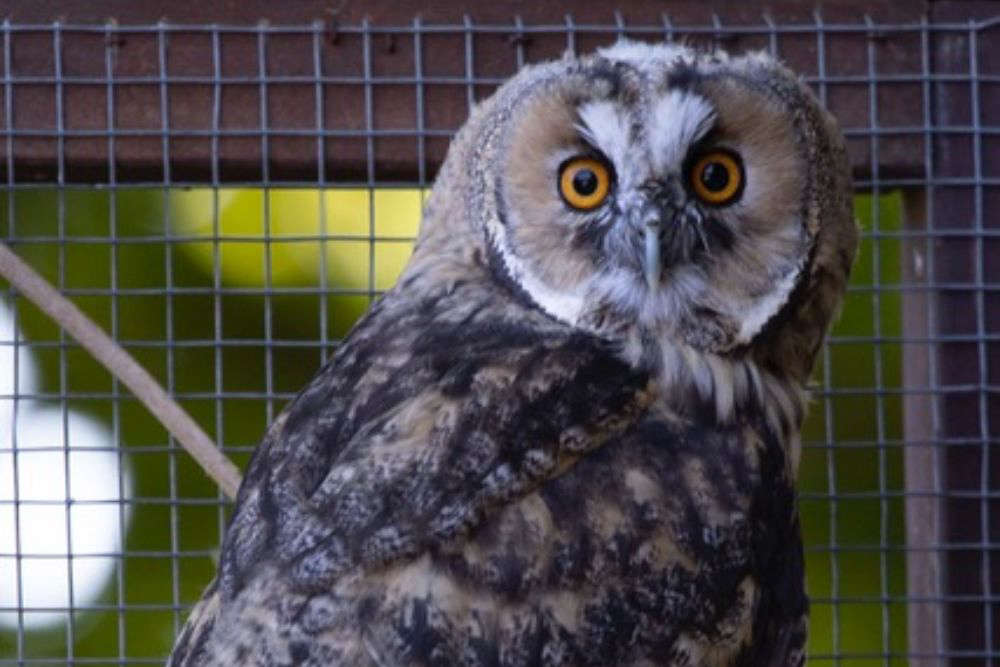 The first long-eared Owlet to be cared for by the GSPCA is back in the wild, after two months of care.
Elizabeth was only two weeks old when she was discovered in Sark in mid-May, without any parents or obvious nest nearby.
At that age, she was far too young to fend for herself and was taken to Guernsey to be cared for by the GSPCA.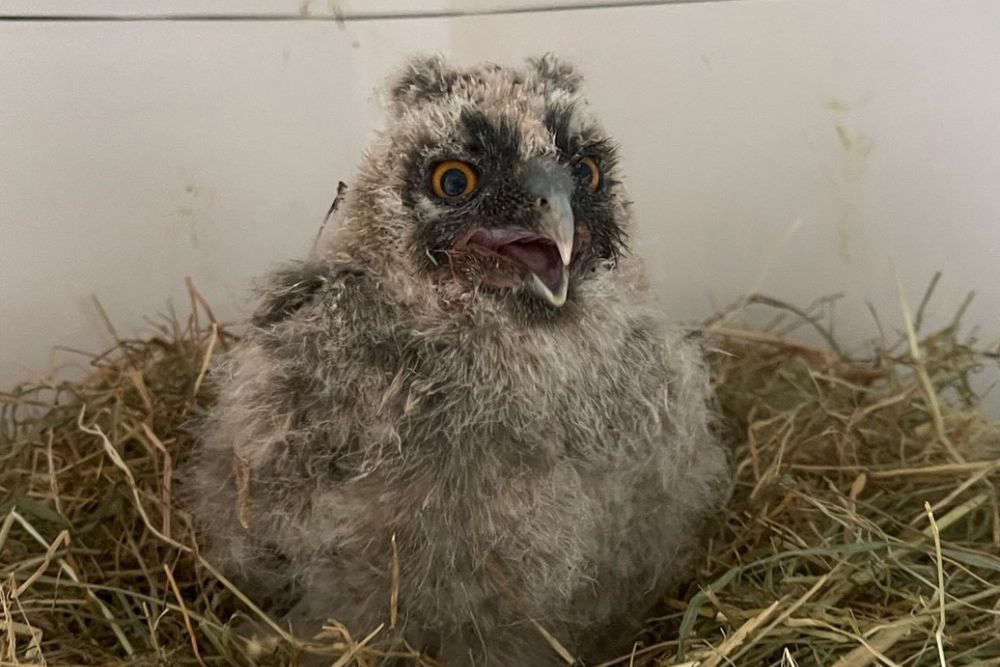 Elizabeth just after being found in May
It took one month in intensive care to hand rear her, and another of rehab in an aviary.
Elizabeth recovered well and was released yesterday in what's called a 'soft release' as GSPCA manager, Steve Byrne, explains:
"Adult Long Eared Owls normally chase their young away as they start to fend for themselves. In discussions with those that know their behaviour, we decided on a soft release aviary. This means she can come back for food if needed, so it was the best option for her getting back to the wild."
According to the RSPB, long-eared owls are fairly rare in the UK.
They are relatively small, about the size of a wood pigeon, and appear long and thin. They have deep orange eyes and are brown with darker streaks on brown and white.