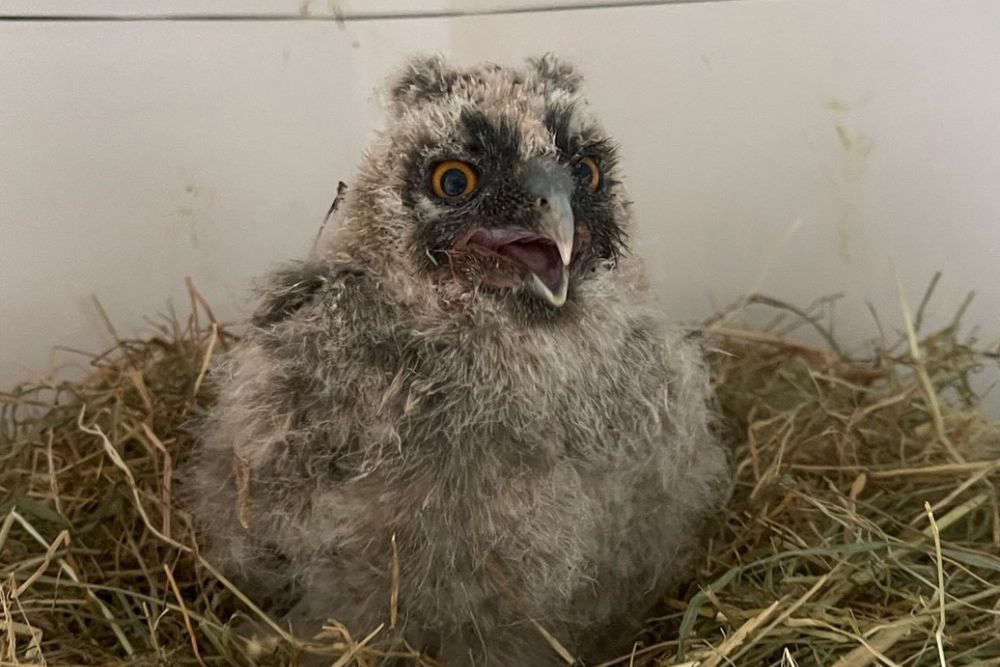 The GSPCA is caring for its first ever Long Eared Owlet.
The two-week-old baby owl was found in Sark, with no nest or parents in sight.
She has been named Elizabeth and is receiving round the clock care.
"On Sunday 15th May we had our first ever Long Eared Owlet in to the GSPCA. We did have an adult bird in from Sark that we got back to the wild back in 2016.
"The young bird has been called Elizabeth and has a long road back to wild but has been doing well over the last 10 days." - Yvonne Chauvel Senior Animal Care Assistant.
Steve Byrne GSPCA Manager says the rescue charity sees quite a few Barn Owls each year but has never had a Long Eared Owl chick.
"It is difficult to say why she was out of the nest but she was certainly far too young.
Elizabeth is in an intensive care unit receiving around the clock care at the GSPCA."