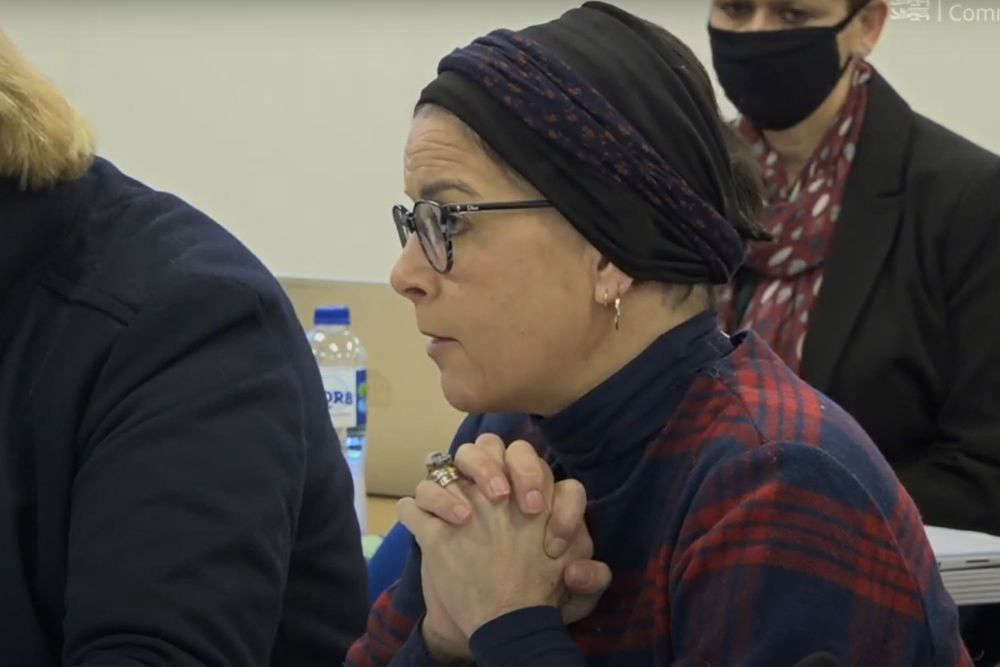 Deputy Andrea Dudley-Owen has refuted suggestions that Guernsey's Liberation Day celebrations will never again be held on the St Peter Port seafront.
It follows an announcement this week that the £25,000 budget for staging celebrations will be split between the parishes to organise community events.
Answering questions at a Scrutiny hearing, the Education Sport and Culture President said they can decide what to do with it, so it is wrong to think there will be nothing happening in town.
"It is absolutely not true to say, because first of all there will be events in St Peter Port this year, and every year, because we are putting formal events on.
Secondly, money is going to the parish so there will be events. Now, the parish may choose to do a seafront closure."
Deputy Dudley-Owen's remarks come after some islanders expressed disappointment at the change in focus away from a central point.
Reaction on social media included:
"It's a real shame, as an island, we don't really have anything that brings us all together. Most of the year is spent working and paying taxes, this was one day we could let loose and celebrate the freedoms we are allowed by the sacrifice of all those who fought and supported the fight back against tyranny. People need this kind of meeting, we've been doing it for different reasons for thousands of years. It's quite disrespectful." - Samantha Chapple.
"Who made this decision and why? May 9th the day the Island was liberated and celebrated for years with thousands coming to town to enjoy the atmosphere." - Jacki Kirk
"Is this so we can all celebrate our island wide freedom whilst locked down to our certain parishes?" - George Head
The marking of 9 May was moved island-wide because of the Covid-19 pandemic - so that large crowds of thousands of people were not gathering in one location.
The ESC President says it makes observing the anniversary of the end of the Nazi Occupation more accessible:
"Not every islander can come in to town or wants to come into town, and the accessibility of events - we want it to become more inclusive so that many more islanders can celebrate some of the more traditional things around Liberation Day, such as the cavalcade which went down very, very well last year."
The morning's commemorative events will remain in town - including the laying of wreaths, military parade and Town Church service.
The day will end with the traditional firework display over St Peter Port.