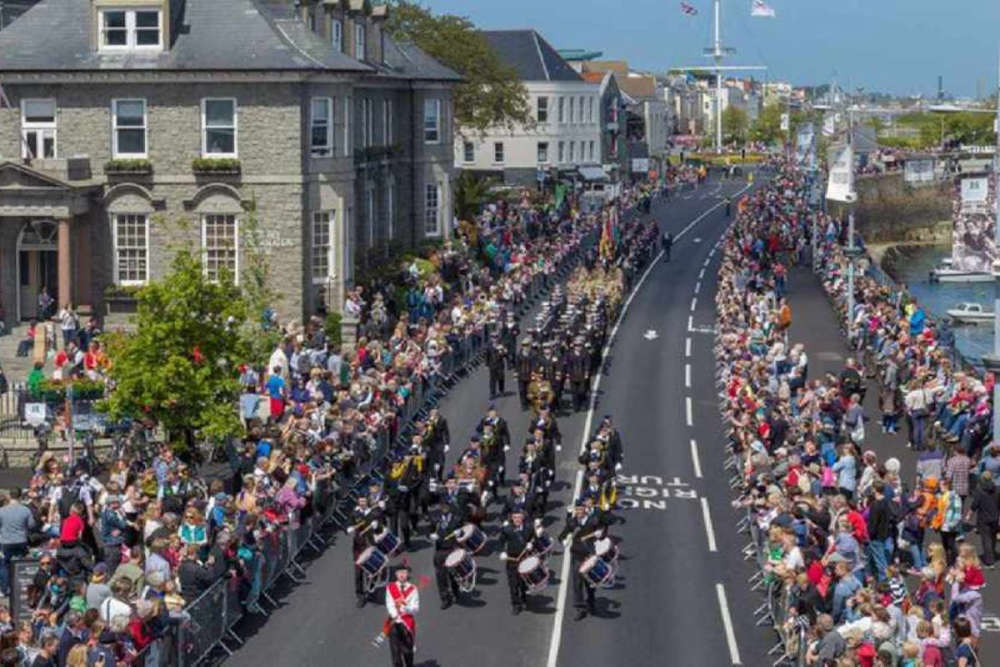 Liberation Day scenes like this on the St Peter Port seafront could be confined to the history books.
There will be no St Peter Port seafront Liberation Day event again this year. Funding is being given to the parishes instead.
It has been part of the island's calendar of events for many, many years - but it looks like a large-scale party on the seafront to commemorate the island's freedom from the Occupation will be a thing of the past.
Education, Sport and Culture is splitting the overall budget, which stays the same as 2021 and which would have previously been used to put on events in town, and is giving it to the parishes to organise their own celebrations.
"We spoke to all the parishes back in October and there was a resounding enthusiasm for the parishes putting on events and having the island-wide cavalcade again everyone seemed to absolutely love it.
These celebrations are looked at a year in advance so we've had an 'A' Plan, 'B' plan and 'C' plan and everyone seemed to like the plan last year.
We had 85% of people in a recent poll said it was wonderful so we thought we would go with it again. The parishes are supportive so let's bring it on." -Deputy Sue Aldwell from Education, Sport & Culture.
The commemorative events in the morning will remain in Town with the Laying of the Wreath, the Military Parade, Parade Inspection and Town Church Service. There will also be 'Liberation Music at the Castle' with free entry to Castle Cornet all day.
The traditional firework display will again take place over St Peter Port in the evening.
Deputy Aldwell believes islanders will get behind the cavalcade to make it even bigger this year:
"The highlight is really the cavalcade around the island bringing everybody together. It was absolutely superb last year and it can be even better this year. As islanders we all have history in this we all have a family story to tell and it means a huge amount to us."