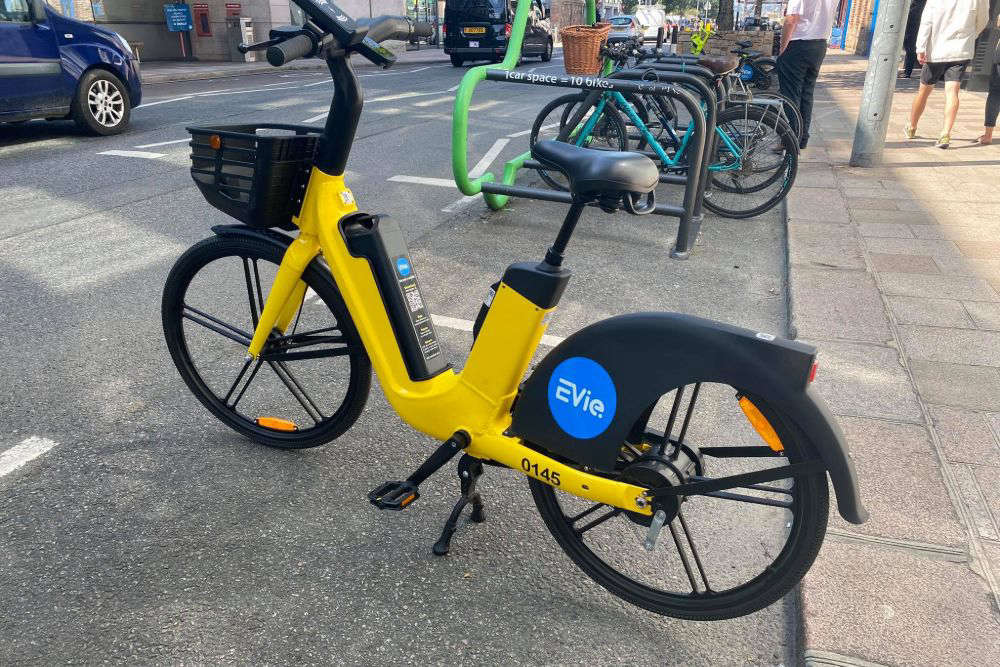 E-bike firm EVie is updating its Guernsey fleet in 2023, with new lighter and more powerful electric bikes.
The shared mobility firm is also introducing a new app that will allow users to also hire cars and vans from the same account.
Bosses say they are increasing their offering in Guernsey following high demand in the past few months:
"This summer we have seen our on-demand electric bike service gain in popularity encouraging us to expand the service next year." - Director Barrie Duerden.
The current stock of bikes will be recycled and a new fleet brought in from the spring.
They will be the same as the updated bikes EVie intrpduced in Jersey last year, which have a top speed of 15mph, a 40 mile range on a single charge and wireless phone charges.
The firm currently has scores of bikes available in Guernsey and says its aim is to have more on the roads next year.
Alongside it, a new app will 'make hiring more straightforward' for bikes, cars and vans.
EVie says it wants to expand further by working with the States and with private businesses.
Chief Executive Jaime Kelly says its Corporate Partner Programme enables firms to reduce their carbon footprint by using shareable electric vehicles.
Earlier this year we reported that the company was interested in trialling e-scooters in the Channel Islands.